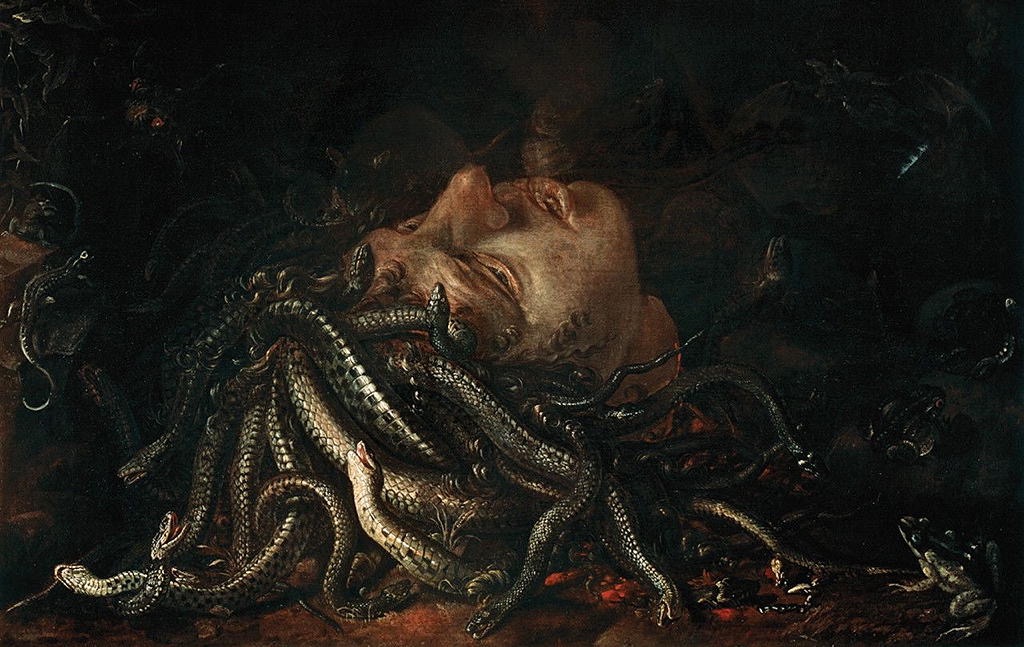 Head of Medusa, originally attributed to Leonardo Da Vinci.
This painting was later believed to have been created by a Flemish painter in the late 16th or early 17th century.
"Authoring seems to want its own pace …"


Nearly forty days into my Authoring effort, I notice a few snakes in my head. I know, like you know, that a genuine Hero's Journey should feature a steadfast and stalwart hero, someone holding unwavering dedication, not someone questioning his charter or purpose, yet this hero has been holding a few questions. I've found through decades of engagements, that at some point—it doesn't really matter if that point comes nearer the beginning, middle, or end—it can prove useful to apply some focused ambivalence upon an imperative effort. Especially if it seemed as if it absolutely has to get finished … or else, that there exists no reasonable alternative to successfully navigating the course, no matter how harrowing, that not succeeding would be tantamount to failure, it's especially important to reconsider again just how essential the effort might have not become. Is the race still worth running? Or else what?

I store this tactic in my Anything But That! drawer, one I only rarely ever open.
Slip over here for more ...