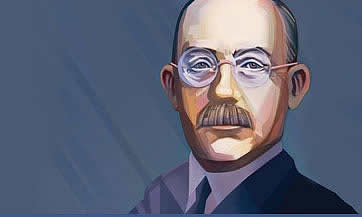 My hero: Henry L. Gantt


" … the utter subjugation of every individual contributor to the will of the machine."

Henry was a very smart bear working for a very powerful man. The powerful man was an authoritarian, convinced of his own genius, who strong-armed his way into giant corporations, gaining permission to implement tactics the owners lacked the hutzpah to introduce themselves. He called himself a scientist, though he was more Puritan than professor. He touted The One Best Way, and was so convinced of the righteousness of his cause that he infected others with his zealotry. He believed in First Class Men, those who exceeded his expectations. All others, he believed, lacked sufficient motivation to succeed and were therefore unworthy of receiving anything.

Henry worked as a sort of chief of staff to his patron.
Slip over here for more ...