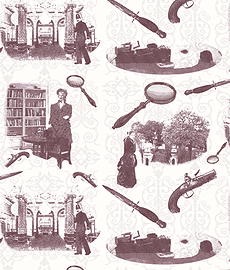 "I generally find that I can well afford to continue with my cluelessness …"

I sometimes use the term Clueless to mean the opposite of its denotive meaning. I can certainly seem clueless because of an obvious lack of clues, but I sometimes feel overwhelmed by a rather un-obvious abundance of them, especially subtle ones. In retrospect, by gazing into my rearview mirror (the one where things sure do appear to be a whole lot closer than they are), I finally register what seems like should have been obvious before, when I wandered as if clueless when merely unable to see forest for the proliferation of trees. I believe that clueless only rarely means an absolute absence of clues, but rather a curious inability to winnow them down into any immediately useful form. I focus upon foreground when the real story's unfolding in background or I'm simply not paying close enough attention, or even too close of attention.

When I observe another wallowing in obvious cluelessness, I often wonder how it could be that they cannot see all the feedback trying to inform them. The inability seems willful.
Slip over here for more ...