28 05, 08 09:08 Filed under:
Work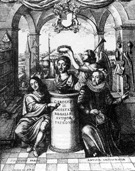 Physicist Freeman Dyson is writing again. This time about global warming and the secular religion of environmentalism.
What I found most interesting about this article, which is actually a review of two books, is the characterization of science and economics, echoing Mark Gray's notion of physics envy—that every social science is jealous of the mathematical precision and replicability of physics.