12 08, 20 07:35 Filed under:
NowHere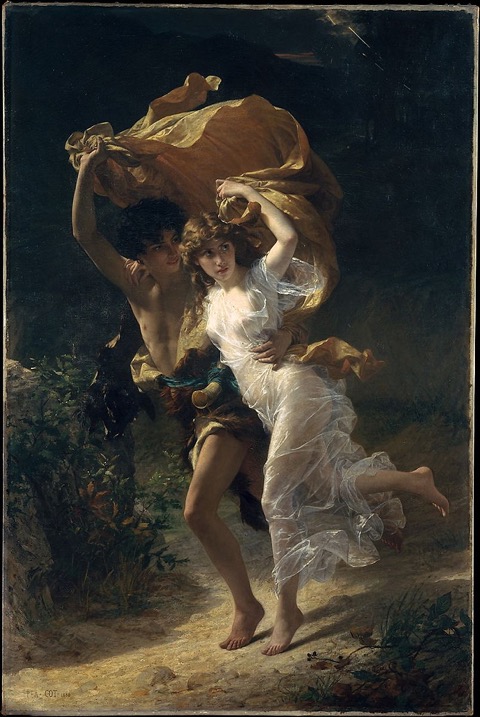 Pierre-Auguste Cot: The Storm, 1880
" … I lagged my way back home."

Sequestering provides few opportunities to get lost in anything more diverting than another fresh novel, fleeing ever inward as an antidote to such outward sameness. Suppers eventually come to seem like reruns. Didn't we just have this last night, or was that just the night before? Exploring the unchartable territory west of boring, each little chore hardly seems worth doing, fresh adventure insecurely out of reach. I've grown to know my neighborhood perhaps a little too well. Discovery only ever happens once, after that, it's simply not discovery anymore. An ennui settles over the proceedings and forward comes to feel like warmed over receding, a form of retreat. Mid-August brings vacation season for one excellent reason. It's damnably difficult to get lost at home. I know where every left turn will take me. I understand what's just over every hill. The thrill of discovery eventually slips beyond anyone's grasp and we're compelled to just disappear in favor of some Disorienteering.

We vacate to get ourselves lost.
Slip over here for more ...