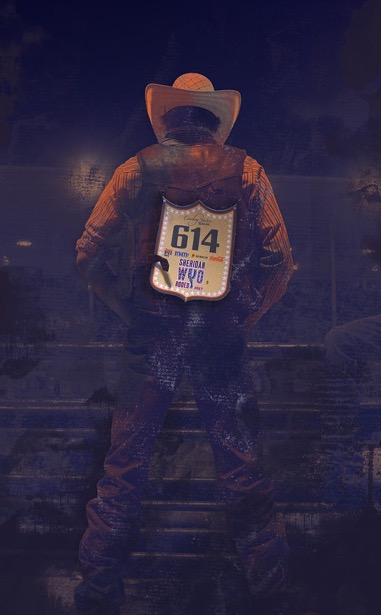 " … us Townies will never understand."

I grew up in a town with a RoeDayOh, but I'd never attended one until last night because I was a 'townie.' Townies live in the small city adjacent to ranches, but live utterly separate lives from those lived by cowboys and ranch hands. Townies do not wear Wranglers, but Levi's, and eschew almost everything to do with the covertly effeminate cowboy boots, snap-front shirts, and mangled broad-brimmed cardboard cowboy hats. Townies name their offspring Bill, Bob, or Joe, not Yancy or Wade, and not one of us ever even think of wearing fancy belt buckles or getting any closer to a live bull than a very rare steak, let alone attempting to ride on one's bucking back. Townies pray that they do not win the door prize of a $75,000 diesel Dodge Ram pick-up. We think of cowboys as overly-committed throwback cosplay characters, mimicking a history that never was. Townies maintain their own delusions every bit as alienating as any cowboy's or cowgirl's, my point being that we're cut from different cloth, fabric with little middle ground upon which to meet.

Back in the 1930s, when Hollywood discovered The West, the standard plot line would feature city slickers visiting a dude ranch where they'd be introduced to authentic Americana replete with ballet-dancing cowboys and small symphony orchestras performing impromptu Gershwin productions.
Slip over here for more ...