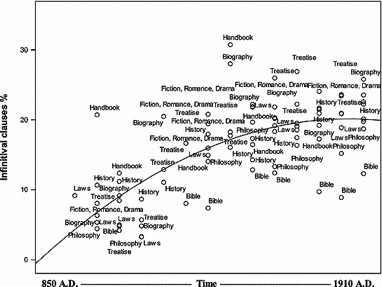 "… maybe next week will turn into being all about doing for a change."

Friday arrives again, time to look back over the past week to see what might be derived from the last seven days of PureSchmaltz' GlancingKnows. It was a tumultuous week for me, for this week my writing finally found an identity, an If-ification. I'd persisted in producing—going on ten manuscripts over the prior two and a half years—without possessing a crisp response to the apparently fundamental question: "What sort of books do you write?" I'd tried a string of cute, generally self-effacing responses, but to little benefit and perhaps inflicting some harm, but a precise classification had eluded me. Those who know would innocently ask what my works were similar to, an impossible question for any author to answer. I only manage to read three books per week, so my bibliography seems pretty thin. I do not have access to the population of potential comparable works.

Part of my difficulty seemed rooted in the great variety of classes from which to choose, which the existence of most I remain unaware.
Slip over here for more ...