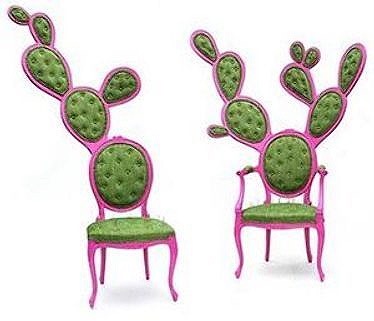 " … nobody ever really pays the slightest attention to philosophers …"

I hold the opinion that there's no such thing as a comfortable chair and that the belief that there could be such a thing has become a burden to mankind. I freely admit that I possess a deep aversion to furniture in general, particularly to the purchase of it in any form, though I do allow inheritance as the sole proper means for acquiring it. The Muse and I own a remarkably mismatched furniture inventory. Different ages, styles, colors, and concepts combine to exude an otherwise unattainable Early Undergraduate ambiance. Each chair stands as a unique form of torture, with each most certainly its own form of torture. Oh, one might just seem comfortable upon first sit, but try staying put for a half hour. I simply cannot. I can perch for a few fleeting moments before something seems terribly awry and I simply must move myself somewhere else.

I've grown to prefer sprawling on the floor when I watch television.
Slip over here for more ...