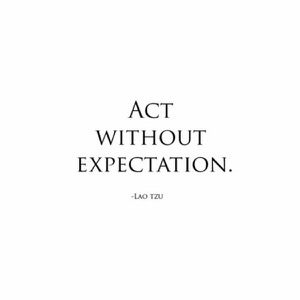 "They're disposable just after they seemed like the only possible One Best Way."

The above quote might qualify as one of the most clueless utterances ever. To act without expectations seems to be a recipe for not acting, but then I might not quite be Zen enough to comment. I cannot imagine acting without expectation though I recognize that expectations probably encourage most of the cluelessness in the universe. Still, expecting seems a perfectly human feature that leads us all into considerable trouble. I doubt that just omitting the expecting amounts to anything like sage advice. We are the ones who lead ourselves into the bulk of the temptations we encounter, but I can't quite believe that we're automatically screwed because we continually expect.

Like with cluelessness, the problem might not very fairly represent the problem. How we cope with this feature might hold some clue about what to do short of stifling one of our primary motive forces.
Slip over here for more ...