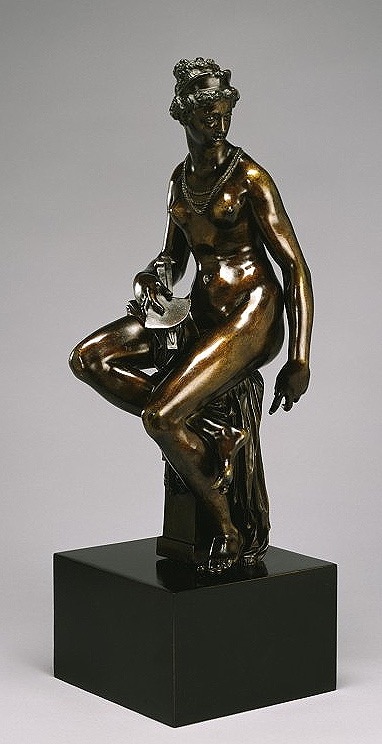 Jean Boulogne [Giambologna]: Allegory of Architecture (ca. 1580; Cast: 18th century)
"Our future must remain in the future tense to make any sense at all."

I claim to be HeadingHomeward while I might more descriptively insist that I'm Asymptoting there, but Asymptoting sounds like another one of my made up words, one of those requiring further explanation. I won't mind explaining if you can bear to listen to my blathering. You see, Heading connotes a more definite direction and a more certain destination than my present adventure wants. I hold a general direction in my head, but it's really little more than an intention yet. Likewise, my destination seems tenaciously uncertain. Oh, I have a specific address in mind, but mere location hardly a destination makes. Aspiration might better describe the direction I'm heading, more feeling than anything, so I consider myself Asymptoting, after that geometric concept of a trajectory unlikely to ever find its target. An asymptote, as you doubtless already know and which I'll explain just to remind myself, is a not necessarily straight line destined to move ever closer to its destination as it lengthens, but often an arc or curve certain to never actually arrive there. Over time, it might well manage to move close enough for most intents and purposes, but it will most certainly never actually arrive.

Why be so picky about making this distinction? I'll explain by referencing Eric Hoffer, the longshoreman philosopher, who insisted that only fundamentally unachievable objectives ever manage to become transformational.
Slip over here for more ...