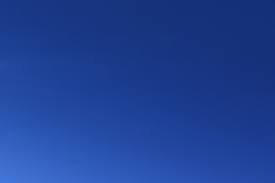 "I settle for accepting this tiny overwhelming one."

The sky 'turns' blue after the snowstorm passes. During the storm, the sky disappears, moving so close to the ground that it essentially leaves. Ground and what used to be sky turn into one indistinguishable entity. Up falls down and down slowly moves up as snow accumulates. Outside loses a dimension. Even sideways takes a hit as horizon shrinks to barely across the street. I stand imbedded in a snow globe where the dimensions of the globe, of the entire world, shrink to barely arm's length. Inside, the rooms seem smaller, too. The house suddenly more homey, I feel warmly contained. The world seems almost understandable then, complexity reduced to the near absolute simplicity of accumulation. I ask myself, "How deep is it now?" Depth easily and unambiguously determined, I hold no further questions. I shovel off the latest layer completely satisfied, knowing full well that I'll need to shovel off subsequent layers before the storm passes. I seem reduced to mere observer, appreciative of the narrowing obligations. I'm out of toothpaste and try to drive out, but turn around in a preponderance of caution, relieved to return unharmed. I find my travel stash and conclude that I moved on false fears, and that maybe I could accept that my responsibilities lie right here and nowhere else for now.

Acceptance seems a terrible burden. Even grace, that most under-appreciated gift, wants nothing more complicated than acknowledgement.
Slip over here for more ...