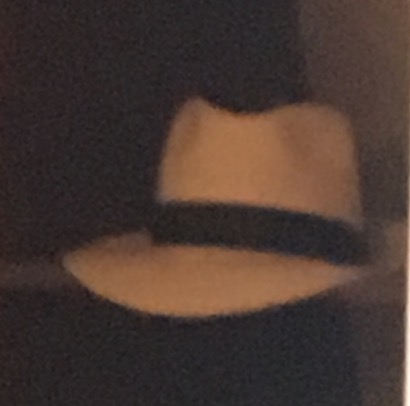 " … at least in his own dazzled eyes, he looks absolutely marvelous."

Let's imagine that you're a gentleman of a certain age and that you're traveling. It's a common sight anywhere that tourists gather to see a gentlemen, even one wearing Oompa-Loompa cargo shorts, wearing a cap, a ball cap or a long-brimmed fisherman's cap featuring a Velcro® tightening strap around back. This casual headgear has become ubiquitous and hardly elevates a gentleman beyond the status of gardener, not that gardening's an ungentlemanly occupation. But when strolling the promenades of, let's say, Paris, what gentleman aspires to exude the presence of a rose trimmer or, excuse the expression, a Weedeater® operator? Few, I deign. A gentleman properly wishes at these times of promenade, to appear every bit the gentleman he probably wishes he actually was but knows himself to not be. These times demand a proper chapeau, perhaps a finely-woven palm Panama fedora, and finely-woven Panama fedoras are by nature fragile things.

When I bought mine, I asked the clerk if it was one of those Panamas I'd seen advertised as capable of being rolled up and stuffed in odd corners. He paled at my mention.
Slip over here for more ...