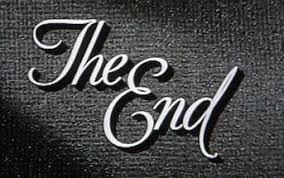 "A week later, perhaps more, some fresh bright shiny will attract my attention
and I'll find myself facing forward again."

I'm not looking to watch angels dancing on the head of any pin, but I was wondering when the end began and when it might end. Mid-afternoon, my niece's husband, our contractor for the remodel, packed up and left me to prune out the apricot tree and trumpet vine, all alone in the emptier driveway. Earlier my step son helped me disassemble the jury-rigged paint shed, my home away from home for much of the effort, and haul it away to the dump. I packed the Blue Box with the surviving brushes and other supplies, stacked the keeper paint cans together, took off my smocky painting shirt, now smeared with a fresh palette of color, removed my spattered painting shoes, and closed that garage door one final time.

Dearest old friends had invited me to supper, so I timed my washing up so I wouldn't arrive late. Downtown roared with activity. I had to park two whole blocks from the restaurant. Wine bars overflowed patrons out onto the sidewalks. Music, or the rougher equivalent of it, echoed down Main Street with competing tunes. Sidewalk tables filled. It seemed like the old days again, when every Friday night was shopping night as Dam Workers with fresh paychecks filled the streets of this small city, and families sauntered through Wards, Sears, Newberries, and J. C. Penney's, fingering dry goods with buttered popcorn-slick fingers.
Slip over here for more ...