04 12, 23 04:15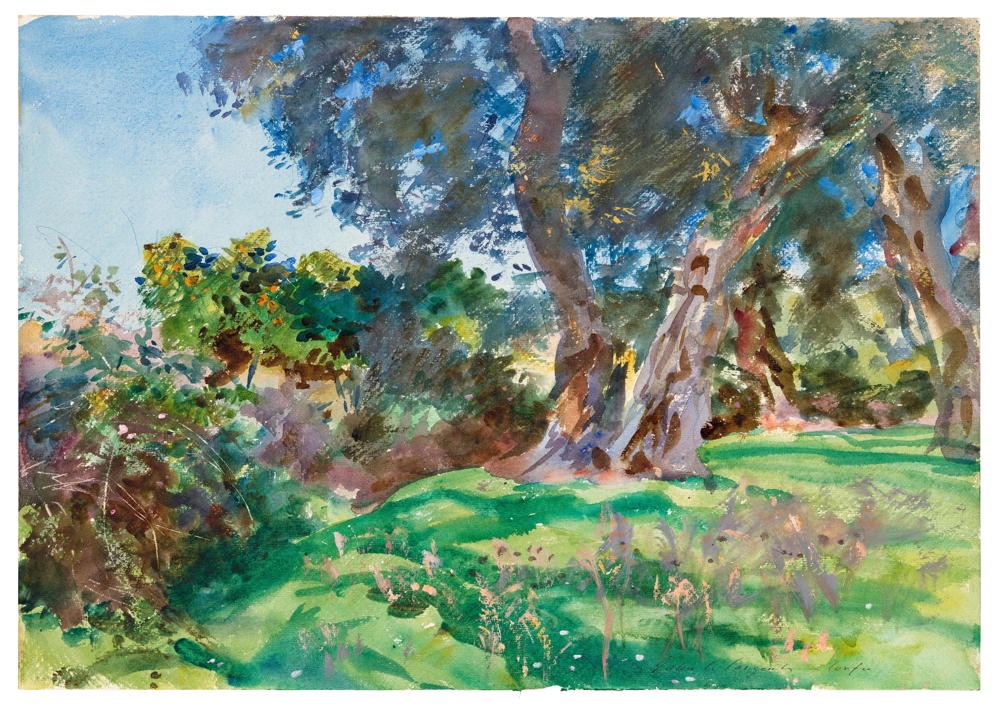 John Singer Sargent: Olive Trees, Corfu (1909)

" … just the sort of vigilance succeeding demands."


Much of whatever ends up constituting GoodNuff stems from expectations. It seems I can guarantee better-than-expected results by merely expecting things to turn out worse. While this focus might produce an Eeyore existence, it might reasonably assure that actual experience, aside from the self-induced expecting, reliably ends up being better than expected, if only because whatever else I might propose, the worse rarely results. More often, an outcome registers a meh on the grand scale of experience, neither great nor terrible, somewhere in the middle. The outcome might only sometimes register, given the swirl of experiences stemming from a swirl of expectations. Connections easily get lost and seem meaningless. Even when I fuss and fret, my anticipations might get lost in rounding on my monthly account statement. It sometimes pays to be inattentive.

Our drive from Portland to Sleaseattle proved almost effortless, even though I'd invested so much time dreading the experience.
Slip over here for more ...