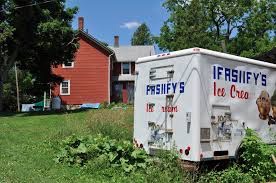 You might have noticed that my posts always feature a headline title which might or, often, might not very well describe the following content. Sometimes, the title makes no sense until the end, by which time you've probably forgotten the title in its obvious irrelevance. This effect might be influenced by the fact that I often leave the title blank until I've finished the first draft, being myself uncertain what I will be writing about until I've finished writing. Other times, the title draws from some deeply personal and therefore publicly subtle point nobody but I could ever discern. I generally start writing with some intention but no clear—or even terribly fuzzy—notion of where I'm going.


My best writing has never been sharply-focused. It instead toodles around, but toodles in a certain style; and if not a certain style, a rather satisfying one for me. A decent toodle in the car begins with intention but remains open to discovery along the way. It most definitely begins with a few rather simple ground rules. 1- We head off in a definite direction. North, for instance, and with 2- a purpose. Whether that purpose be lamb-looking or tomato-picking, we're clear about what it is but 3- not at all clear about how we might satisfy that purpose. We 4- have not outlined the route, but merely declared the destination.
Slip over here for more ...