14 03, 15 22:10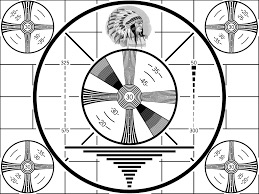 It's the middle of the night and I'm up writing, once again chased from fitful sleep by a bad dream. I'll piddle around for an hour or two and maybe get back to bed before morning, I never know. This nightmare was a real bad one; no zombies or chainsaws, but real life events. I was taking a test.

Maybe I should call this Post Dramatic Test Disorder. Up until my seventh grade French class, I was fine with tests. I was considered one of the brighter ones, even segregated into a special gifted program; an active, enthusiastic learner. My experience in French class first exposed me to a regime of continuous testing, where the teacher, ensconced in a booth in the front of the room, listened in as students fumbled their way through their first attempt at foreign anything. I performed abysmally. There was no succeeding, only endless testing.
Slip over here for more ...
21 02, 15 07:14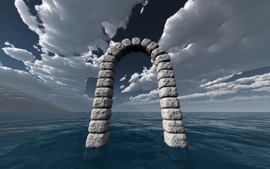 I subscribe to the unlikely notion of parallel universes, though with a slight twist from the standard theory. In my multiverse, each unique world exists in the same physical space; not overlaid or merely adjacent, but completely co-equal, separated only by perspective. In my multiverse, the person standing next to me in the grocery line occupies a wholly distinct universe. We share nothing except the occasional illusion of sharing experiences.

My multiverse gets ramped up when I'm away from home. Home might be where my heart receives mail deliveries, but my feet are free to wander pretty much anywhere. Away from home, I experience more prominent sensations of inhabiting a multiverse. Out there, I less successfully anticipate other perspectives, and my tacit presumptions often surprise me. My sense of level, fair, decent, and normal strain before cascading alternative perspectives I could not have possibly ever imagined before encountering them, though I'm certain I will never understand any of them.
Slip over here for more ...
08 02, 15 06:35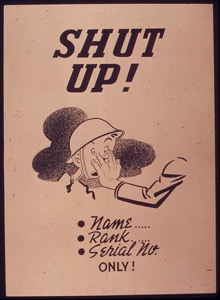 My inbox overfloweth. So doth mine Facebook stream, Twitter feed, LinkedIn thread, Google+ queue, Pheed feed, newspaper, and neighborhood listserv. They swell with advice, people telling other people what to do, what the sender sincerely believes others should do/ think/ feel/ believe/ support. On rare occasions, someone will broadcast some personal insight, something they've personally decided to do without anyone else exhorting them. These bring sweet respite to the fetid wind that seems to otherwise blow nobody any real good.

I've been looking for any concrete evidence that telling anyone what they really should otta do in any way results in them following these instructions. I'm concluding that these exhortations might be for the sole purpose of feeding the exhorter and nobody else. Like the street corner screaming preacher, nobody pretending to be invisible as they slink by ever finds Jesus on their way past, though the preacher sure seems to. Perhaps the very form of the injunction shuts down the ability to follow the advice, or, I think more likely, telling just does not work.
Slip over here for more ...