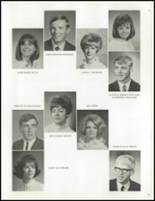 "We have each other now."

By the time I graduated from high school, I'd pretty much had it with my classmates. What seventeen year old doesn't imagine him self different from his cohorts? I did not attend the graduation gala, choosing to gather with a few close friends to conspire about whatever might come next. Most of the graduating class immediately dispersed, disappearing from that town, never to return. Some to college, others to war, a few to marriage, many into that foggy foreground that surrounds every great life transition. I stayed around town for a while working the balance of my adolescence off in familiar territory. I eventually moved on and out into a world where, for the first time in my life, I knew nobody and nobody knew my history, either.

Life continued like that for the following twenty years or so.
Slip over here for more ...