30 11, 14 03:46 Filed under:
TheBook

Somewhere along about the Industrial Revolution, a subtle shift started in the kitchen. Before, it might have just been taken for granted that each meal would be unique. After, that each might properly aspire to become a replication. Cookbooks became books expressly not for cooks, but books for people who aspired to become chefs, and the purpose of cooking shifted a tiny bit away from creation into replication.

Before, Lord only knew what supper would be cooked on. After, every home featured a little industrial facility complete with gauged surfaces and uniform measures. There became right and wrong ways for employing this machinery. Recipes took over while intuition and craft fell ever further out of favor. Great grandma might have thrived on a pinch of this and that, but we now measure much more precisely, and what started as a small revolution eventually forfeited the very soul of our heritage.
Slip over here for more ...
16 11, 14 10:21 Filed under:
TheBook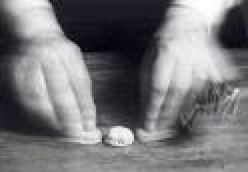 I despise Big Box stores. They scare me with their over-sized Elizabeth Ann shopping carts and maps purporting to show the location of everything. Saturday, The Muse and I entered one, looking for a simple household appliance, and ended up wandering over most of the floor plan before we discovered that the map had been mounted sideways, and we found someone who could tell us that they displayed this particular household appliance, not in the household appliance department, but on a different floor, next to the toilet paper department. Yes, they had a toilet paper department.
Slip over here for more ...
08 11, 14 02:06 Filed under:
Life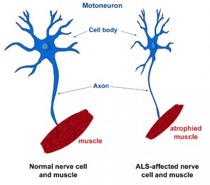 Last summer, my dear friend Jamie learned that he was dying. That previously unexplained weakness in his arm, the doctor explained, seemed to be caused by ALS. While there's no definitive test for ALS, he'd backed into the diagnosis by a scrupulous process of elimination. (Scrupulous process of crap, I mentally reacted to this news.) Having investigated every other alternative, the conclusion was clear. Jamie was dying. Not today, not tomorrow, but sooner, not later.

The philosophers insist that birth is the primary cause of death among all living beings
Slip over here for more ...