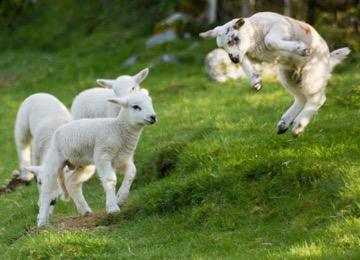 "This must be how the future comes."

Here, Spring starts throwing feints and false promises before Winter's half finished. She's seductive but fickle, tempting with taunting tastes, windows open one day, biting breezes the next. Snow seems perpetually forecast but bypasses us for adjacent higher altitudes where she loads up the late season snowpack, destined to flood away almost uselessly. She's already loaded up the creek through town once this month and seems determined to load it up again before the Vernal Equinox arrives.

I brought the wrong clothes this trip, anticipating full Springtime by now, that I'd be painting in shirtsleeves outside.
Slip over here for more ...