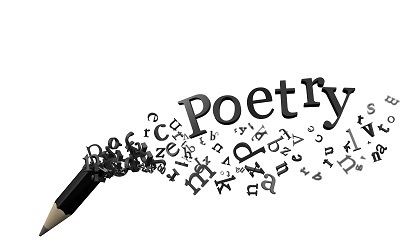 "I possess no body of work, only the ghostly spirits of one."

Writing poetry isn't harder than writing prose, just different, as different as playing drums rather than playing a lead instrument. Accustomed to the background stage where assonance and alliteration ply their trades, poetry lies hidden within all human speech, rarely center staged. The better prose exhibits poetry's subtle influence and seems to sing or simply hum along behind the story. When poetry moves to the front, some rules of punctuation and propriety step aside like a saxophone section when the percussion solo takes over, for poetry seems first, foremost, and always the juxtapositioning of rhythm to an at least equal presence in the search for meaning within a piece. The beat might even seem to become the melody then.

Slip over here for more ...