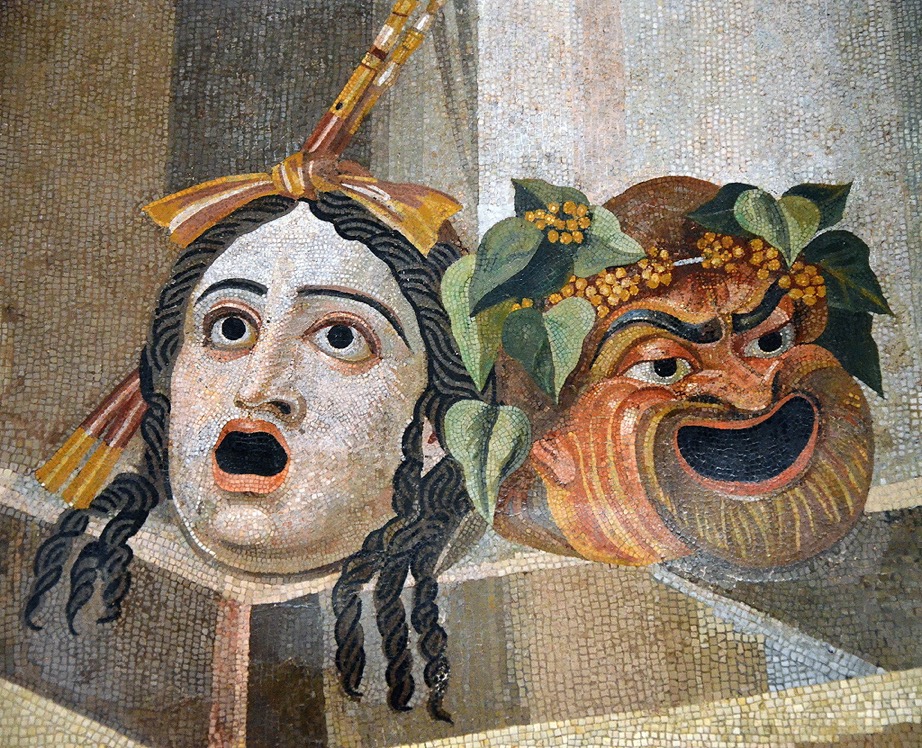 Mosaic depicting theatrical masks of Tragedy and Comedy (Thermae Decianae)

"One key to successfully assimilating into any new year lies in finding yourself already in it."

The PureSchmaltz Facebook Group attracted five hundred and forty unique page views over the six days following my last summary of the prior week, which produced seven hundred and forty-two unique page views, an absolute measure of an incomprehensible metric; but hey, if it's the only number I have, it's the one I'll use. Had I expected this group to amplify my brand or promote my business, I might feel panicky over the one quarter reduction in what's euphemistically referred to as 'traffic' in the internet world, but I don't consider the members of this group to be traffic or click bait or potential commercial targets. This group and my PureSchmaltz Blog, to me, represents the way our internet was supposed to work. Please do not mistake me for a commercial entity, for I have much more riding on this endeavor than mere financial success. I've dedicated my little stories to cataloguing life as I live it here, in hopes that some day, one day, my progeny might use them to experience a few tastes of what life felt like for me while living forward from here, absent history's blurring lenses and mythology's inevitable Comedic/Tragic glorification, and also for the enjoyment of a select cadre of self-selected 'fans,' the only group for which I've volunteered to be a member.

My prior week represented a return to familiar territory, an experience I'm referring to as Actnying, action infused with denial.
Slip over here for more ...