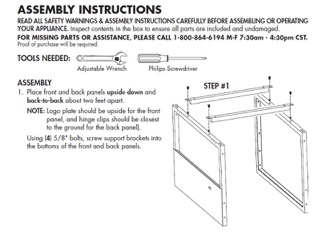 "So it goes."

My friend Wayner calls them "destructions." Those step-by-step illustrations printed on the back of the box, that box you inadvertently pulverized when opening, before you realized there were destructions printed on the back. He calls them "destructions" because he insists that even if you hadn't pulverized the box when opening it, the illustration on the back probably wouldn't have helped you assemble the fine product within. The destructions almost always appear to have been produced by someone for whom your native language isn't native. Also by someone other than anyone who might have actually assembled the fine product inside. They hire copywriters, out-sourcing this sort of work. It's cheaper that way.

I almost always end up assembling the fine product exactly one more time than I disassemble it.
Slip over here for more ...