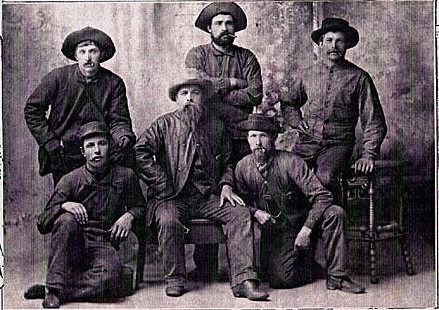 " … open to discovering fresh futures."

At some point near the end of the first reel or the beginning of the second, the desperadoes would have done about as much damage as they could, given that a posse was at that very minute closing in on them. One of the bad guys, not necessarily the leader, would stand a little taller in his saddle and proclaim, "Let's clear out, boys!" Amid general disarray, then, the desperadoes would depart. I'm thinking about the notion of ClearingOut this morning, as The Muse and I pack up to head on toward our next destination. The refrigerator's emptied and swabbed out. Counters clean. All but the last load of garbage already sits in the bottom of the bin. The bathroom's returned to its original state, our bag's packed, and I'm an hour ahead of our scheduled departure time.

In my home life, I clear out about once a year, usually as spring threatens to cast a scornful light upon accumulated remaining winter sloth, but I never clear out to this degree except when moving.
Slip over here for more ...