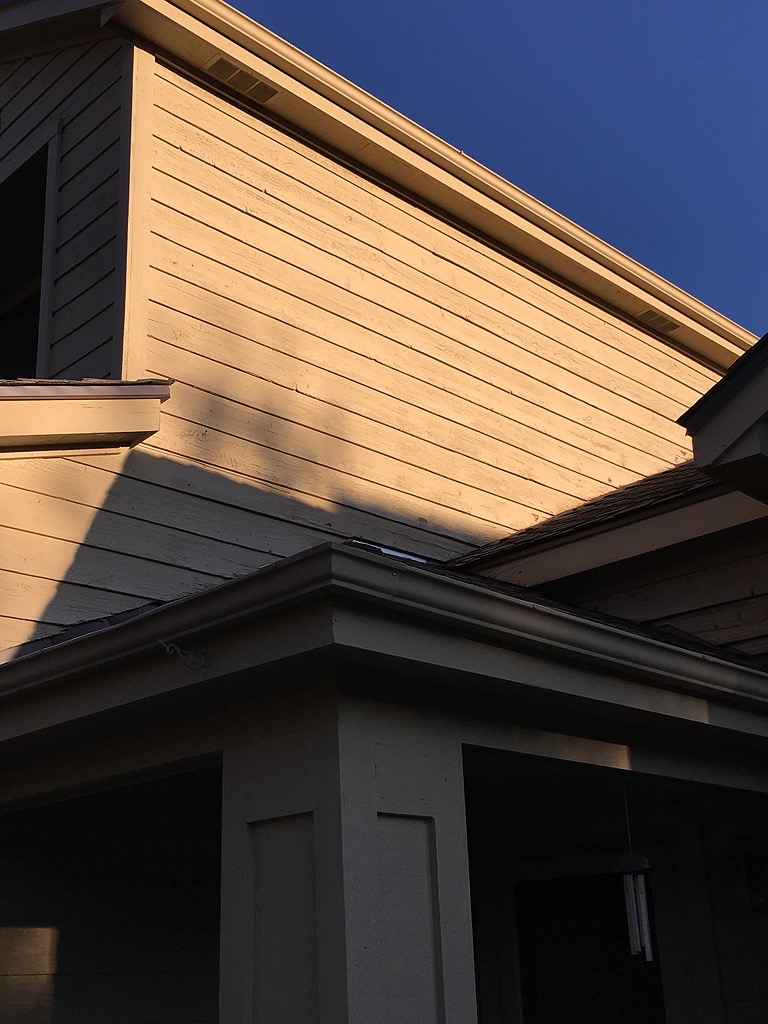 " … nobody but the next painter to follow will ever see the subtle complex symmetry I somehow left behind."

Today's project, should I muster enough gumption to begin, will result in a repainted wall. It's an exterior, southeast-facing wall, angled and elevated, lightly weathered by a hailstorm over two years ago. I've prepped and repainted all the south-facing walls in the period since the insurance adjuster proposed hiring painters and I replied that I preferred to do my own painting, thank you. I spoke the truth, I really do prefer to do my own painting. I work at a pace that leaves me coming in second place behind any snails in the field, but I think of myself as someone who values quality above speed. I first excruciatingly evaluate the surface from several perspectives. I stand close, then move further away, building an ever-deepening understanding of the effort facing me. I imagine how I'll begin, what tangles I'll likely encounter, how much paint I might need, and what tools I might employ. This considering might take weeks, with me finding ample reason to dread in anticipation, which might encourage me to consider even more.

I know for sure that once I begin, the work will quickly become my obsession.
Slip over here for more ...