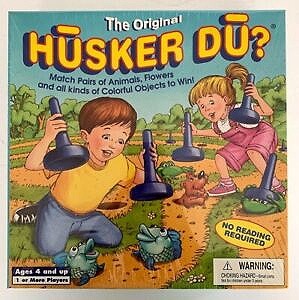 "It's just a matter of me continuing the search until I delight myself …"

Life seems like an extended game of HüskerDü. I seek matches for my wants. Yesterday morning, I noticed our bathroom was out of toilet paper, so I ran out to the supermarket, proudly proclaiming when I returned that I'd restocked only to hear The Muse patiently explain to me that there were additional rolls cleverly hidden in a place I could not find. This sort of action happens less often at home, where I'm usually considered to be the font of such knowledge. I believe that humans feel the need to travel whenever they've memorized the local HüskerDü board at home and ache for a little more mystery in their lives, even if that mystery might be where to find the danged toilet paper.

This temporary kitchen kept me entertained for the best part of an afternoon after I'd unknowingly volunteered to cook supper for everyone in the house.
Slip over here for more ...