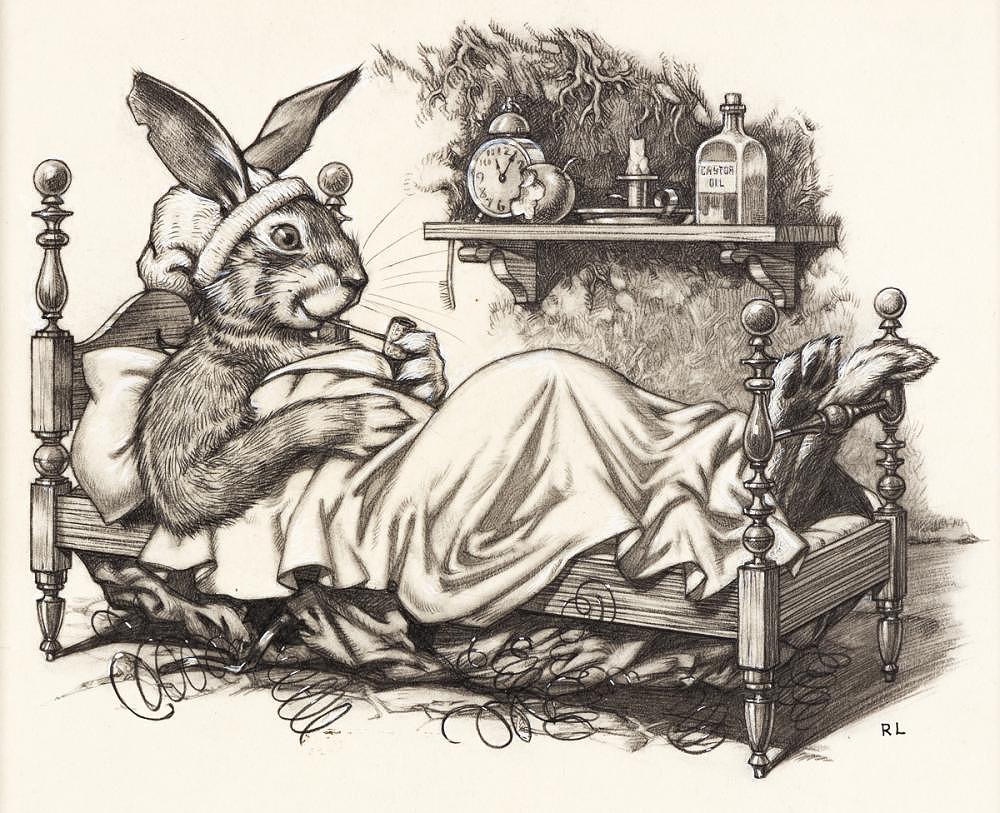 Robert Lawson: "Uncle Phineas was wrapped up most comfortably, smoking his pipe..." (1945)
[Perhaps a self portrait of the Author/Illustrator]
"The leather elbow patches make the real difference."

Though I have authored several manuscripts, I do not very often feel very much like an author. What does an author feel like? I thought that I might poke at that question this morning, for I seem to have an InnerAuthor inhabiting if not my body, then my spirit. When I can sense his presence, I catch myself behaving more authoritatively, more like the InnerAuthor I hope I embody. At other times, I feel far separated from that sense of that particular self, and I wallow rather hopelessly. My InnerAuthor represents my exemplar, the guy I aspire to become, my spirit guide. Every writer ever published seems to have believed that a multitude inhabits each person's psyche, each personality passing for 'me' for a time, all true yet none definitive. My InnerAuthor fits right into that characterization. He exists for the purpose of inspiration, not definition. When I'm channeling his presence, the label of Author just seems to fit. When not, it doesn't.

My InnerAuthor most closely resembles Robert Lawson, an author and illustrator who published through the first half of the twentieth century.
Slip over here for more ...