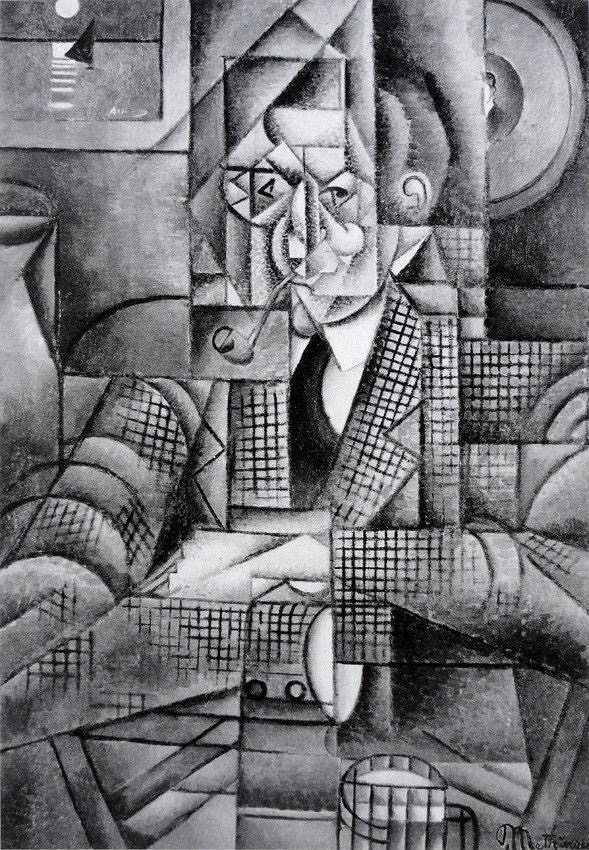 Jean Metzinger: Man with a Pipe (Portrait of an American Smoker) (1911-12)

" … acknowledging this simple fact."


Two full years since my friend Thomas strongly suggested that I install a PastWord security application, I finally invited my tech guy over to install the system for me. I'm nobody's application installer, apt as I am to not quite understand the app's authors' intentions and instructions being inevitably inaccurate and imprecise, I much prefer to hire a professional to perform installations. I quickly felt satisfied with this decision as a fresh and new dizzying array of terms and functions flashed before me. My job was relegated to repeatedly entering a single PastWord as each installation stage progressed. Brian The Tech Guy somehow managed to resurrect long lost PastWords and convert them to new uses, like actually providing access for a change instead of simply serving as barriers to entry. I realized as he installed this package that I had been living incredibly insecurely, my only potentially saving grace being that I'd set up my systems in such a convoluted manner, that nobody could have ever been very likely to crack the codes, though they most prominently kept my systems secure from myself.

I, like everybody, possess a long, shadowy, and largely insecure history with security.
Slip over here for more ...