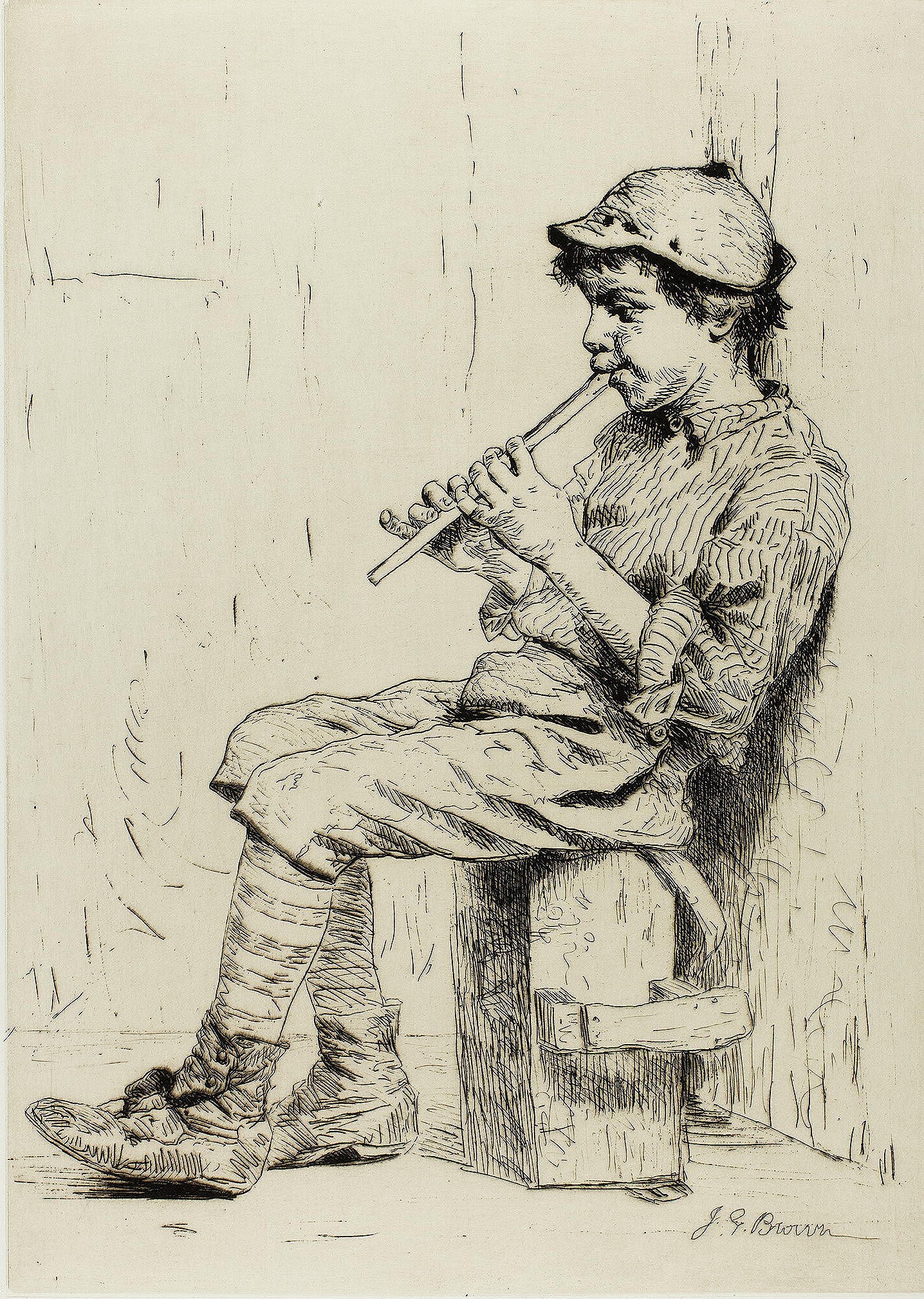 John George Brown: Boy Playing a Flute Date (c. 1860)

" … the play seems too real to be too serious."


Anyone raised under The Protestant Work Ethic should find confusing the concept of playing for work. I suppose all entertainers suffer from some of this muddle, with comedians perhaps suffering most, for they slave away in laughter mines more oppressive than South African diamond ones. Musicians, though, too, also deal with material most closely correlated with leisure. Their work is their audience's play. They are even said to "be playing" when they perform their work. They're supposed to at least appear light-hearted and, dare I say (in the most traditional way) gay whenever they're up on stage. Nobody pays good money to watch a morose bluesman perform. His lyrics might describe absolute despondency, but the ethic governing its presentation insists that the performer definitely not be suffering when recounting his humiliation at the hands of some two-timing nobody, his reported "baby." He's supposed to be above actually grieving over the experience and somehow, paradoxically, be absolutely reveling in it. "My baby left me, cha cha cha!"

The songwriter, too, suffers from expectations, or can if not properly disciplined.
Slip over here for more ...