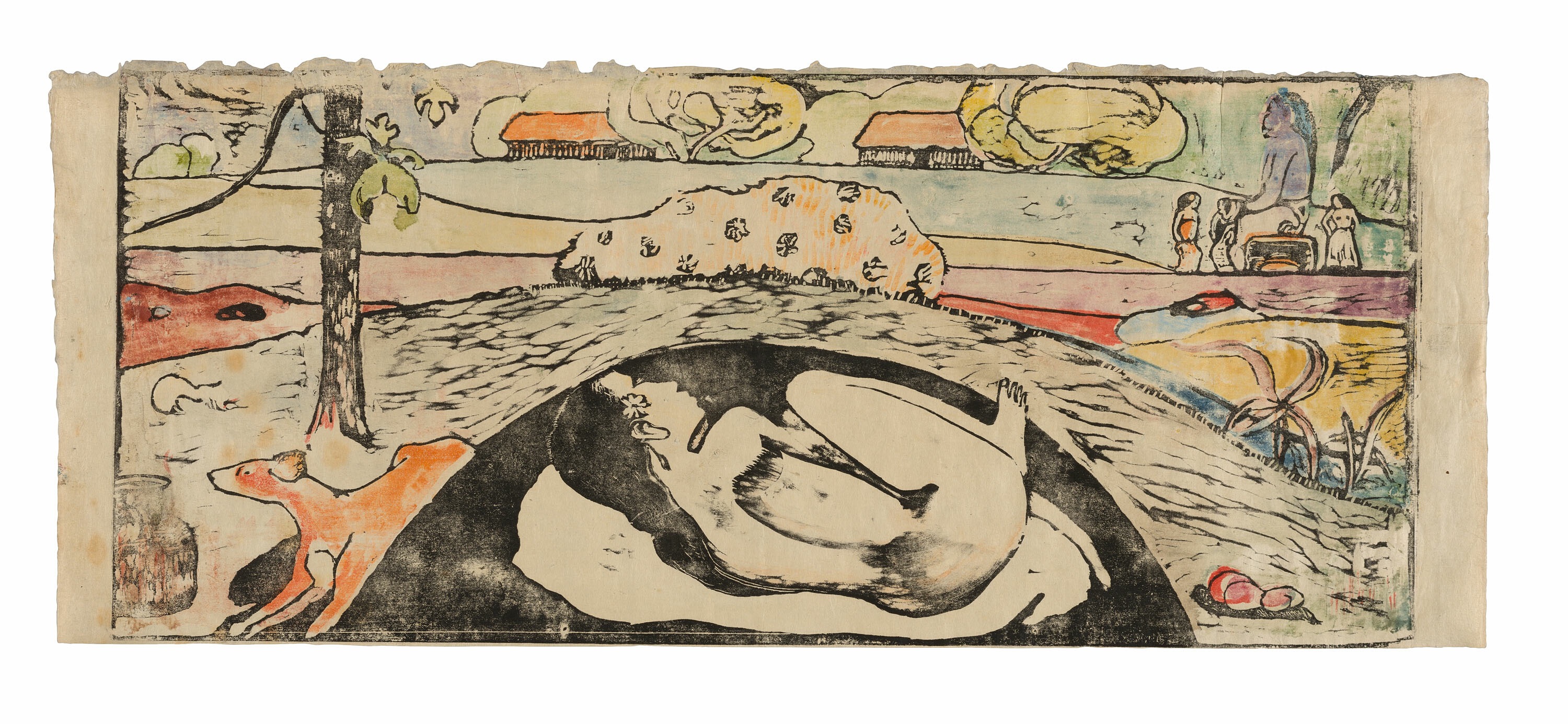 Paul Gauguin:
Manao tupapau [She Thinks of the Ghost or The Ghost Thinks of Her]
(1894/95)

"The playing field suddenly seems wide open."


I peeked into The Muse's office yesterday and found her desk barren, her large display monitor and high speed printer gone, returned to The National Lab as a sure sign of her retirement. We returned to a different place than we left. Further, we returned different people than the ones who left, too. The cats were the first to notice. We came as ghosts and, once familiar patterns disrupted, neither cat seemed to know what to do with our presence. It took a day for them to switch back, or really attempt to. The house, too, seemed changed. Absent the presence of The Muse's career responsibilities, the place seemed more open, freer. It would take some Resettling to settle back in here, though I wonder if there might not be any real back to begin settling into. This rehabitation might well be an invention.

People our age refer to their forever home.
Slip over here for more ...