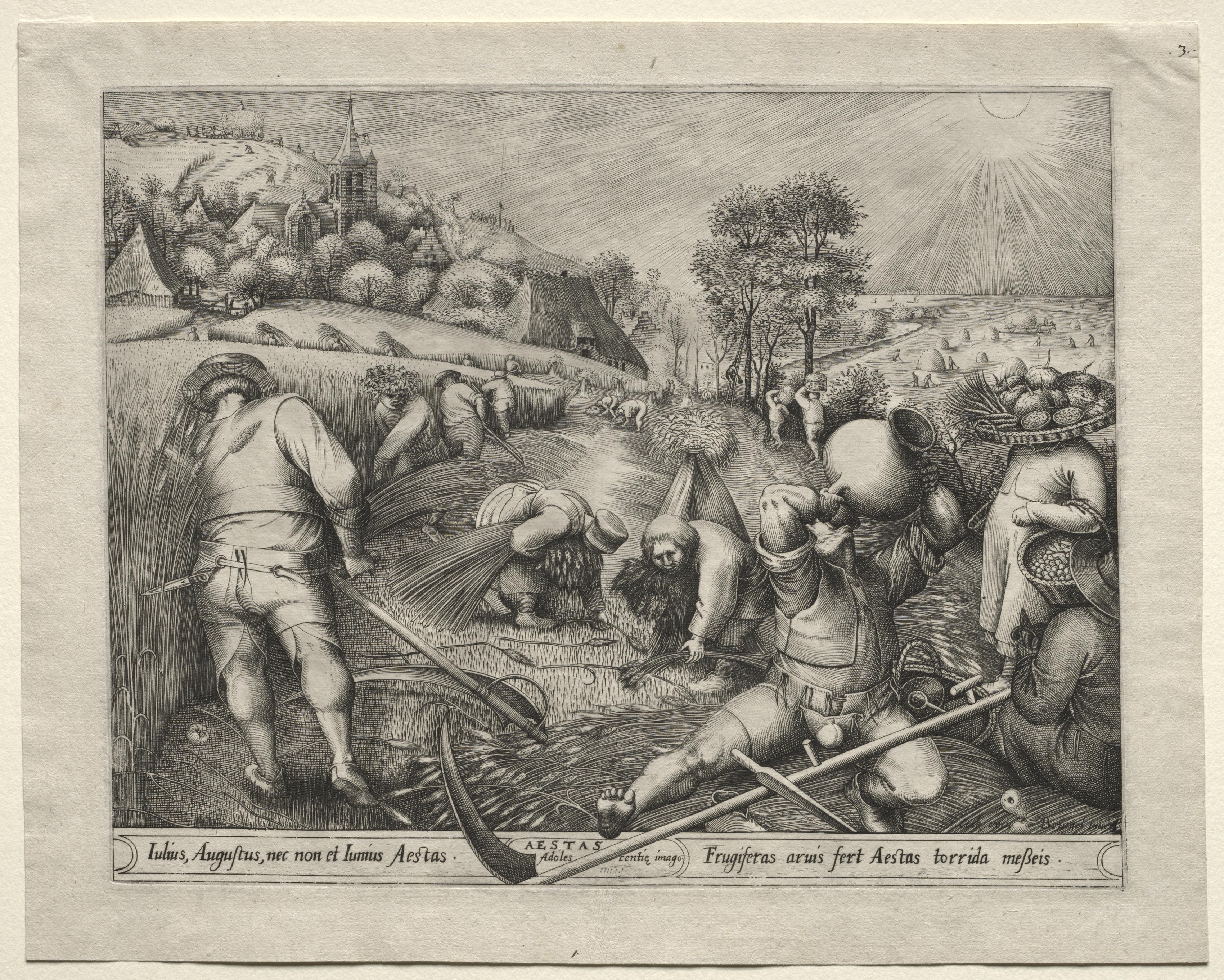 Pieter van der Heyden (engraver),
after Pieter Bruegel (artist):
The Four Seasons: Summer (1570)

" … as if splooting somewhere in the middle of a frozen food aisle."


I abandon my bed just after midnight, wondering if night cooling has finally rid us of the previous day's heat. These DoggedDays of summer exhaust me. The Muse does not complain as I disappear to lie in front of a box fan or into the shadows of a lengthy mid-day nap, replete with disturbing dreams. These dreams further exhaust me, refreshment presently beyond my grasp. I hold my compass heading but make little progress. The Muse asks what I have in mind for dinner and I reply with a distracted, "Nothing," before resuming what I wasn't doing before she asked. Friends flee to the beach where fog and cool breezes bring respite. Here, wheat harvest continues and the air fills with chaff and dust and the scent of diesel engines. A flour mill burned down last weekend in Pendleton, victim of a bad bushing and an inattentive watchman. The initial fire was quickly drenched and a watchman posted to monitor for flareups. The watchman was pulled after a few hours and a couple of hours later, that fire flared and nobody was there to report the incident. By the time the brigade returned, the place had burned into a smoking shell, a total loss. Blame the DoggedDays of August.

August rhymes with exhausted.
Slip over here for more ...