27 05, 14 04:26 Filed under:
Living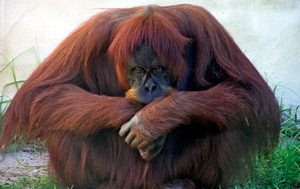 I say I'm getting back to normal, but I doubt anyone feels that way the DayAfter. The holiday's past, the short vacation's over, but who feels normal then? Besides that twinge of familiarity huffing up the hill with me, the easy oblivion that routine always brings, this does not feel normal at all. It feels almost as alien as the first day on the job. I've been off the merry-go-round for a few cycles and I do not feel dizzy anymore; and I do not miss the easy disorientation that passes for normal most days. This morning tastes fresh. Not even the espresso bitters its sweetness.
I might have a choice today. The break in the routine disrupted long-preconscious patterns, and I woke up on purpose today; with purpose. I felt, in the absence of the usual yoke, a real sense of destiny, of capability, of present possibility. I could not slip more deeply back into my pillow to dread this day coming. I could make it different, create a new normal, and not repeat the patterns that tired old normal seemed to insist upon Slip over here for more ...