28 08, 15 05:31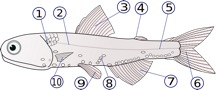 "Commerce between master and slave is despotism." Thomas Jefferson

The Muse thought, since we were moving into a fringe area house with an installed TV Dish® already on the roof, that she would sign up for the satellite TV service. The technician arrived while I directed the movers, who were unloading that last forgotten crate, and he encouraged me to finish that chore while he poked around, climbing onto the roof to check the dish angle and fiddling with wiring along the side of the place. After the movers left, he asked questions and poked around some more, finally coming around to the fatal question. "Do you have the power cord for the TV? I need to check reception on the actual TV before I can call the installation complete."

Of course I didn't have the power cable for the TV, and I told him that I had no idea where the cable might be. I found myself in the middle of one of those mornings where I just cannot properly parse the world around me. My judgement had not returned from dreamland the night before and I was barely functioning, but I found my trusty box knife and commenced to opening some boxes in the master bedroom, none of which yielded the sought-after cable. The technician would point at a box, asking, "How about that one?" I mindlessly responded by cutting open that one, then the next, then the next one after that.

I quickly began feeling assaulted, but continued with the absurd dance anyway. I was opening boxes out of any rational sequence, unable to place the contents into any proper context. I was making a mess when I needed some calming tidiness. I finally called a halt.

Slip over here for more ...