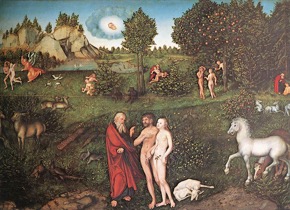 As the next to last student left the lab, she disconnected her call. Whomever she was talking with, the conversation had seemed intense to the instructor, a first year tenure at this red state community college. The class is physics, a subject the instructor carries much passion for. He'd disclosed to the class that their final would consist of each submitting a creation story that explained how they happen to be here, utilizing all they learned during the course of the semester. This one remaining student had raised an eyebrow in response to his assignment. She approached with a worried look in her eye.


"Dr. David, will I flunk the class if I include Biblical references in my creation story? I love hearing about black holes and all this physics stuff, but I believe the Earth is six thousand years old and I can't go against my beliefs when writing my paper."

Dr. David had mentioned this possibility to me before he accepted the position. He was unsure how he would handle the question then and he was only slightly better prepared for it now. He quite firmly believes in the creation story science has constructed from rigorous observation and scrupulous projection. One of his students had even labeled him an evangelist for the passion with which he lectured, a characterization that made his skin crawl. He admits to the passion but he would never characterize himself as an evangelist, but upon reflection, he had to agree with his student's assertion. Perhaps he is an evangelist, but he's not promoting any faith-based acceptance. He expects proof rather than speculation, and proof requires no faith for acceptance.
Slip over here for more ...