21 09, 14 07:15 Filed under:
TheBook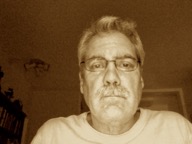 Whatever the product or service might pose as, it's always self on offer. The content gains little traction and seems transparent. They buy the person, the personality, never the product. This can't quite amount to a clever branding strategy, either, since brand separates person from product, replacing self with some vacuous avatar. Marketing mostly fails because it's also not about the (notional) market, but about self; present self, self in service rather than selfless servitude.

Despite what they insisted when I was in business school, connections occur by accident, never by clever strategy. Strategy might be the sole property of those who do not need it and could never use it, but feel compelled, perhaps for appearance's sake, to look as if they could command manifestation. This observation might seem cynical rather than simple truth or even simpler experience. When they ask after my strategy for marketing the book, I feel ashamed, as if I really should have a strategy already or must immediately stop writing, stop creating, stop being that self I know so well, and start crafting what my experience understands could never positively effect anything. Then I go looking for my self again.
Slip over here for more ...
20 09, 14 02:47 Filed under:
TheBook
P. G. Wodehouse wrote parodies. Bertie Wooster would try to pull some fast one which invariably backfired. Jeeves eventually bailed him out, but only after making sure that Bertie would get bitten a bit, but never really badly enough to dissuade from further misbegotten adventures.

I seem to create my own parodies, with The Muse playing Jeeves to my Wooster. The key to great parody might be the simple, completely human act of failing to hide something from someone else. The Wooster in me presumes he's a lot smarter than he could possibly be, and that everyone else must be a whole lot dumber than they're really likely to be. The result reliably produces parody.
Slip over here for more ...
01 09, 14 13:49 Filed under:
TheBook

The way we proudly proclaim that we're driven, you'd think we were cars or wagons, or maybe sheep. Driven to success does not, apparently, mean your mommy drops you off at the 7-11 so you can buy that Powerball
®
ticket. Executives insist that they drive performance, managers get held accountable for driving results, while individual contributors, the ones actually performing and producing, I guess they at least get a lift out of this.

The admission that data drives stopped being evidence of impotence about the time computers took to the desk top and Excel made everyone feel like real, live database managers. The following wireless revolution turned every action into some form of data to be sorted, sifted, stored, then mined. If you can't measure it, they say you can't manage it, but that's no longer enough. Now, measures must be backed up with data because, contrary to what executives and managers proclaim, data's really driving.
Slip over here for more ...