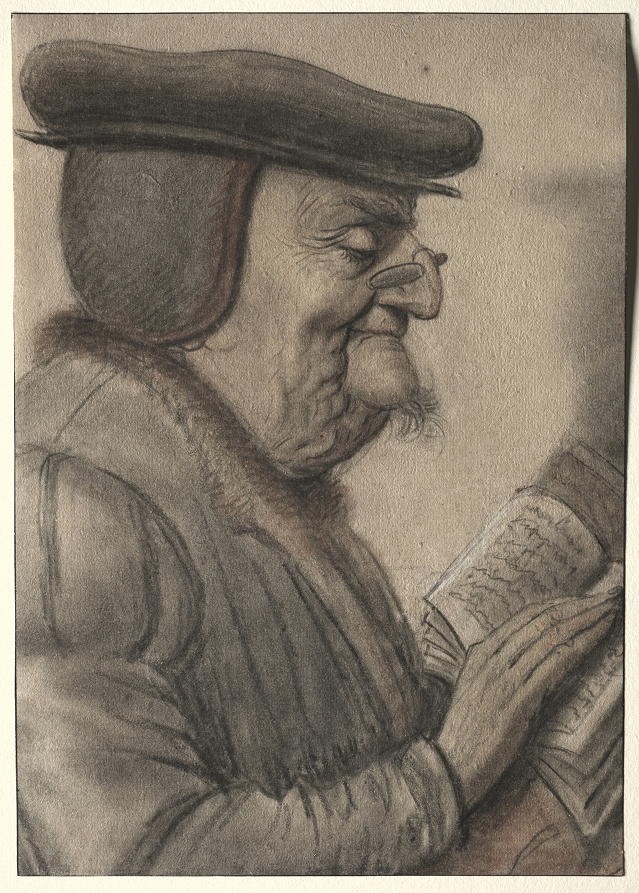 Nicolas Lagneau:
Elderly Man Reading a Book (C.1650)
" … one can be fairly certain it isn't …"

What does a writer really do? This kind of question seems useful, whatever the profession, for professions notoriously label themselves as something other than the professional's primary occupation. A cook might spend considerably more time prepping than cooking. A typical astronaut might spend less than 1% of their time actually astronauting, the balance spent primarily in training. Surgeons can only spend a few hours each day in surgery and expend the balance of their days engaging in all the ancillary activities attendant to performing surgery: diagnosis, evaluation, follow-up, consultation, etc. Nobody actually does what they're advertised as doing, not primarily, and a writer's no exception. So what do writers do in lieu of writing? They read.

Every book I've ever read about how to become a writer prescribed precisely the same regimen: Read.
Slip over here for more ...