21 06, 23 04:52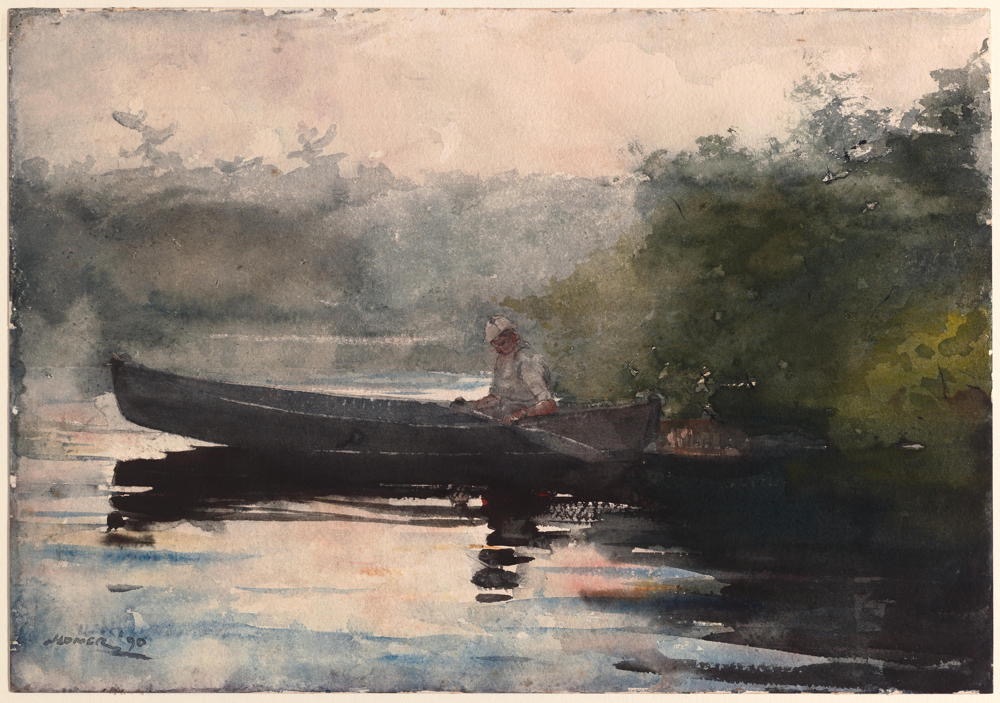 Winslow Homer:
The End of the Day, Adirondacks (1890)

" … the serious side of the practice."


Today is slated to extend fifteen hours and forty-five minutes, with sunlight visible for seventeen hours. These conditions make this the perfect day to end something. They also suggest a new beginning, for each ending abuts into whatever comes next. This day marks six years since I began this now lengthy experiment where I would try to create a new story each morning. I long ago lost the need to try very hard to accomplish this end. The stories slip out as a matter of course now. This morning, though, I wonder if this story, this final story in my Publishing Series, shouldn't be my last produced under this regimen. I began this practice following a professional disappointment and a lengthy discouragement. I thought it might prove courageous or at least foolhardy to create a story every morning to try to prove something. If writers write, it would not be unreasonable to expect me to write each morning since that's what writers do. That or else, perhaps I wasn't quite the writer I'd imagined myself to be.

I turned out to at least be the writer I'd imagined myself to be and more.
Slip over here for more ...