WritingSummary: 06/15/2023

Bartolomeo Pinelli:
The Letter-writer in Piazza Montanara in Rome
(19th century)


We Inhabit Middles.
I realize I've already completed this series's final whole writing week. It might reasonably continue forever, and just how arbitrary was my decision to dedicate only a quarter to considering my Publishing issues. I've scratched some surfaces, some severely, but I surely leave remaining more questions than I've investigated. Each subject, each focus, seems to open something infinite within us. Yes, we might well find a universe within any old anything, for our curiosities reveal tremendous self-similarity. Each part of any infinite must also represent its whole; a piece of infinity might well seem indistinguishable from the total, smaller infinities retaining their context's character. Each writing week might be destined to fall short and leave more questions unanswered, but no amount of writing—or anything—looks very likely to ever get to the bottom of anything. We inhabit middles.


———


Weekly Writing Summary


I began this writing week byu writing about writing, my writing with FallingInto. "The purpose of the six years spent before this mast was probably always the FallingInto, for I needed the reminders, the practice, the reinforcements that while the force does not often seem to be with me, it nonetheless exerts tremendous positive influence, like gravity, inertia, or even entropy. I might seem to finally be an author after producing so damned many titles, but I'm still humbly working on mastering the simple act of FallingInto my future with some semblance of grace."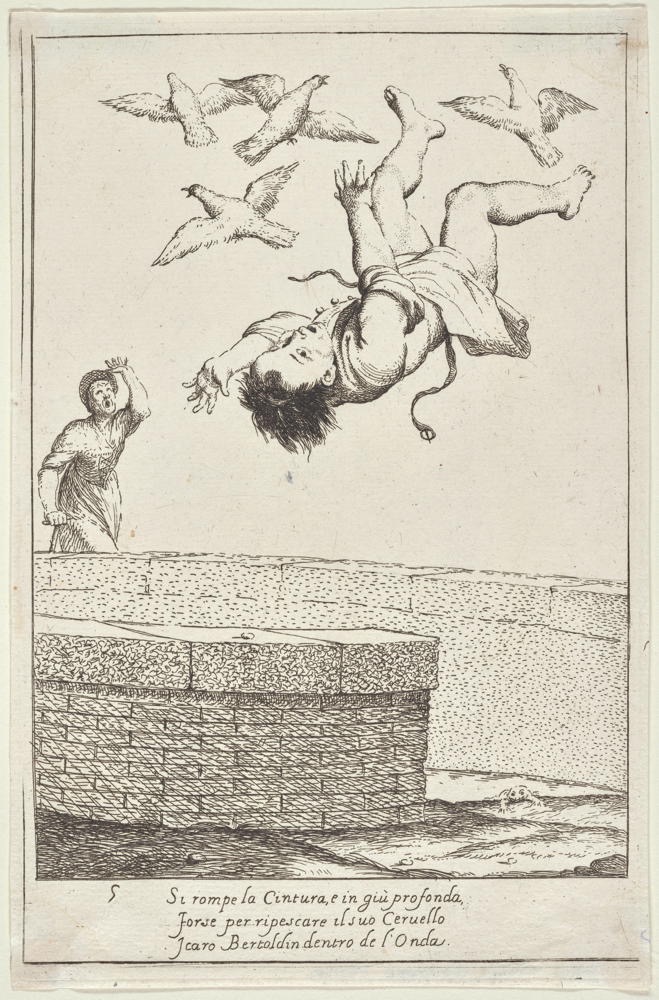 Giuseppe Maria Crespi:
Bertoldino Falling into the Fish Pond (c. 1665-1747)

"How could I not continue?"
—
I continued writing even though I seriously considered calling in injured in WorkingWounded, the most popular posting this period. "I'm just dedicated to my doings and do not, under any conditions, desire to be seen as a slacker. I might limp on and crawl off, but I will be present and accountable under almost every conceivable situation."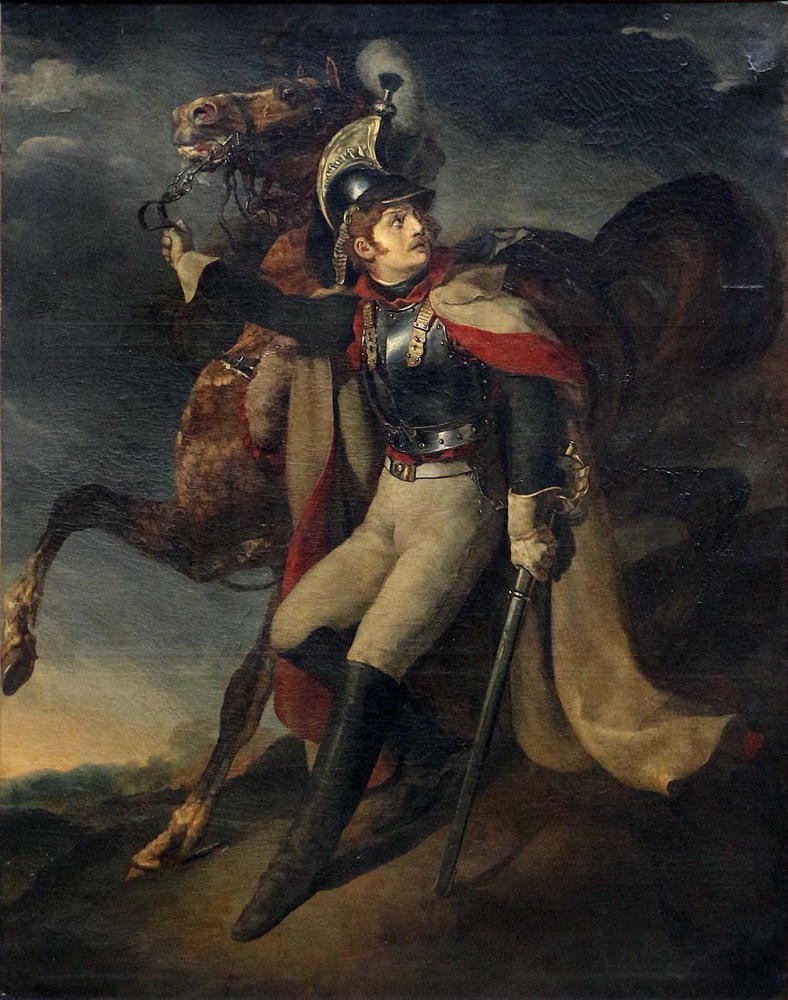 Théodore Géricault:
The Wounded Cuirassier
[French: Le Cuirassier blessé quittant le feu] (1814)

" … because that's what I do."
—
I visit the Immediate Care Clinic and experience Jamais vu, the opposite of Deja Vu in Harbingers. "I must remain naive to that which cannot be known, that I hold something close to a sacred obligation not to attempt to anticipate the unforeseeable. I might reasonably question whether this latest ache might be a Harbinger, but I dare not cross the line between wondering and concluding for sure or acting as if. "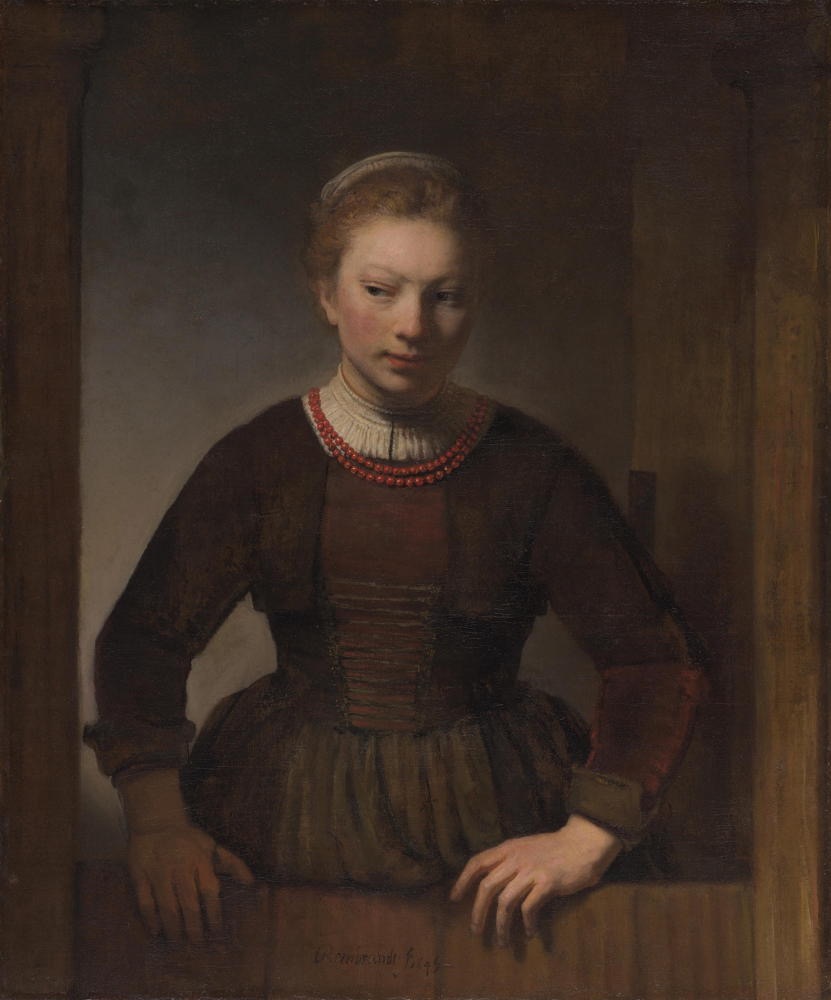 Rembrandt Harmenszoon van Rijn and Workshop:
Young Woman at an Open Half-Door (1645)

"The outcome should properly prove surprising …"
—
I reported on making first contact with a publisher and the conflicting emotions that act had me feeling in
Contact. ""Almost all of a writer's efforts occur in isolation. Nothing in any way prepares the writer for an Apotheosis, public recognition, appreciation, or rebuke. The very threat of such a coming out should properly terrify the introvert."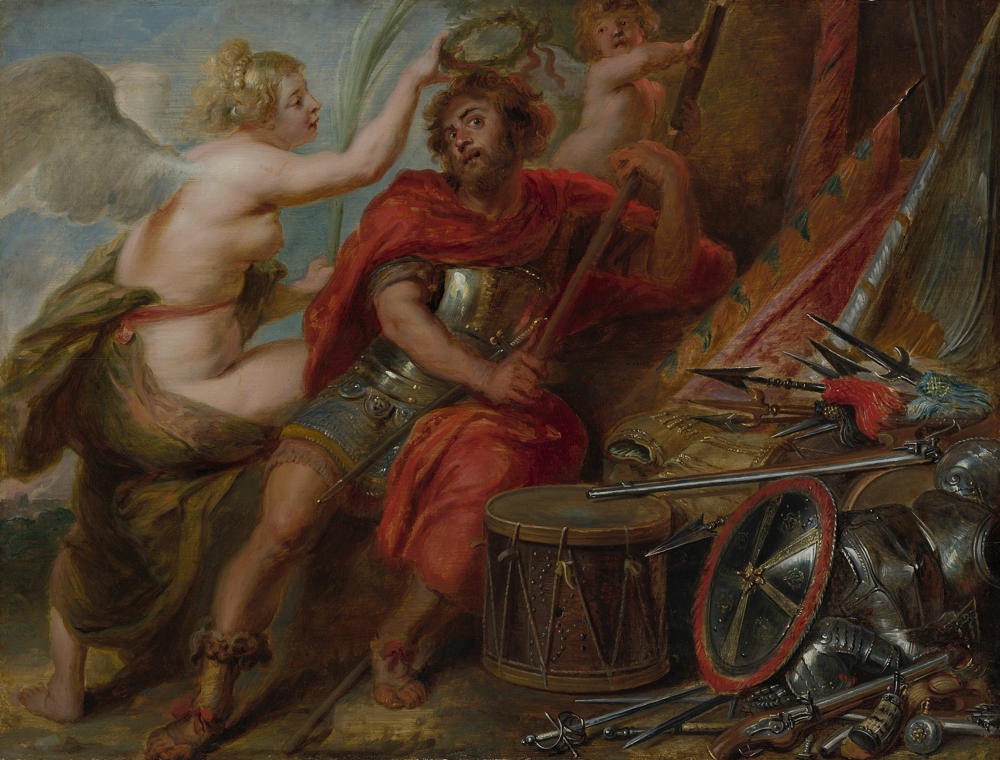 Follower of Peter Paul Rubens:
The Apotheosis of the Hero (1630/40)

"We'll see where that takes us."
—
I noticed my internal dialogue and its unique patterns in HearingMyselfThink. "Others might learn more than what I really think, but how. Nobody ever discloses greater secrets."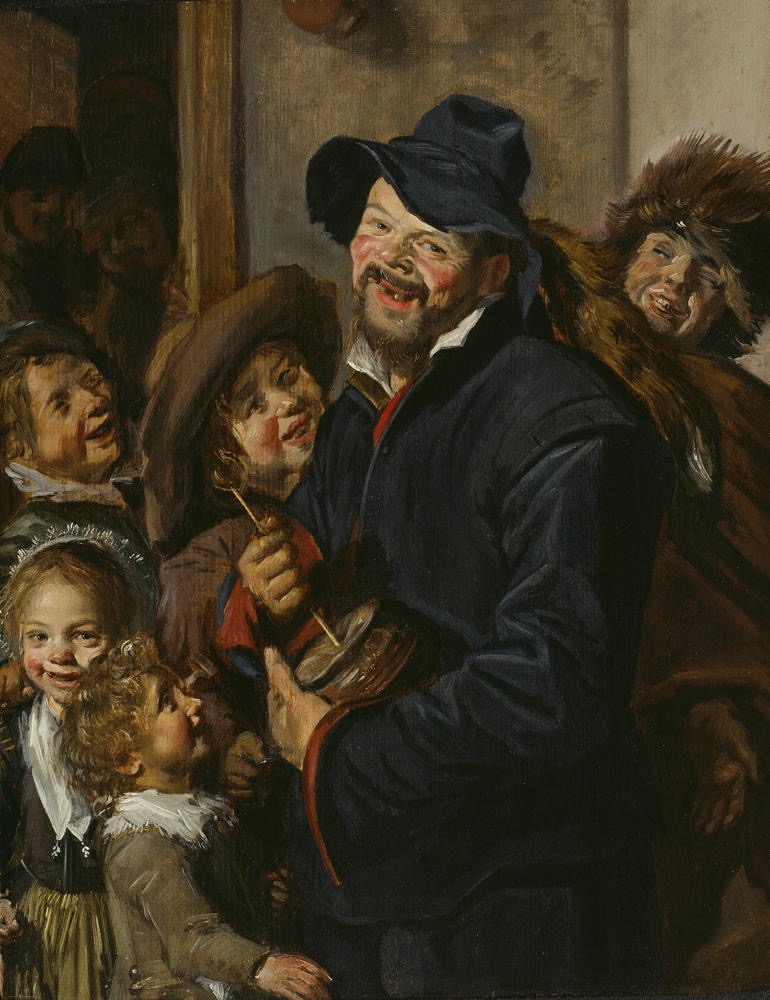 Follower of Frans Hals:
The Rommel-Pot Player (c. 1630)

"Nobody ever discloses greater secrets."
—
As I listened to my manuscript, I noticed myself falling in love with its content in Rapt. "He's labored in isolation to produce an inherently social result, a contradiction only resolved by an opening up."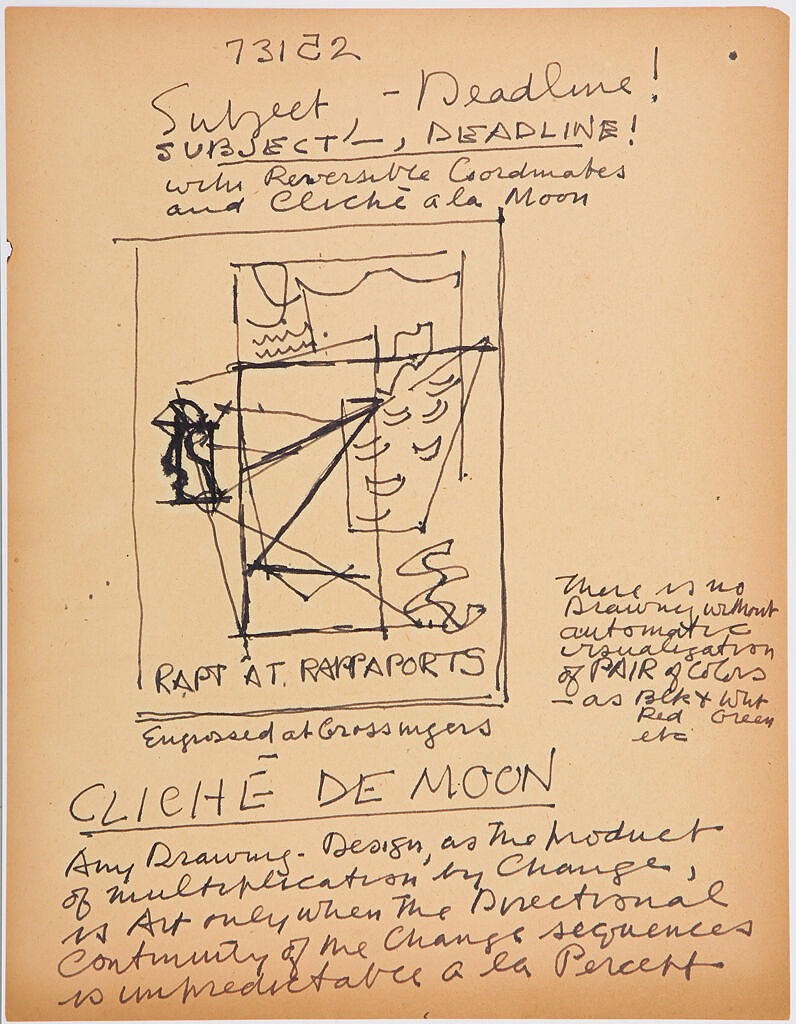 Stuart Davis: Study for "Rapt at Rappaport's" (1952)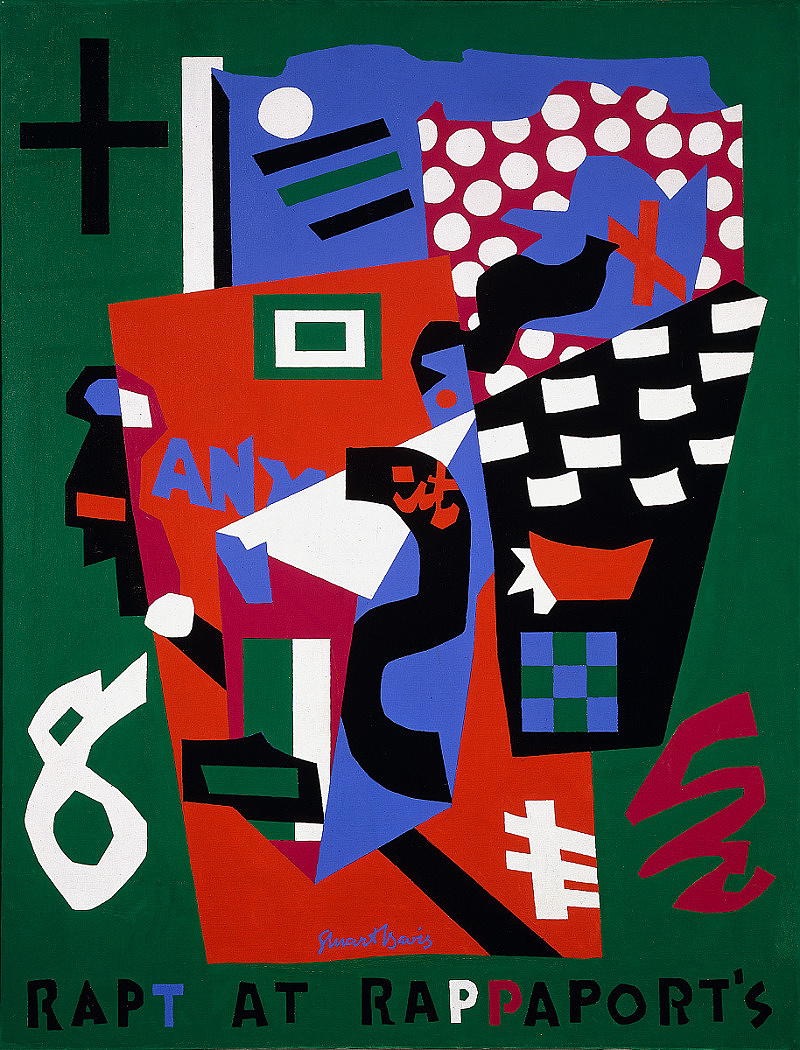 Stuart Davis: Rapt at Rappaport's (1952)

"Publishing ain't whitewashing …"
—
I ended this writing week by engaging ion and reflecting on a 20YearJob which worked as an allegory for Publishing. "I acquired knowledge for which no further use might be found, yet it was not entirely useless effort. I prefer to think of that learning as timeless, like any long-cycled knowledge acquired. Not to use, perhaps, but to relish."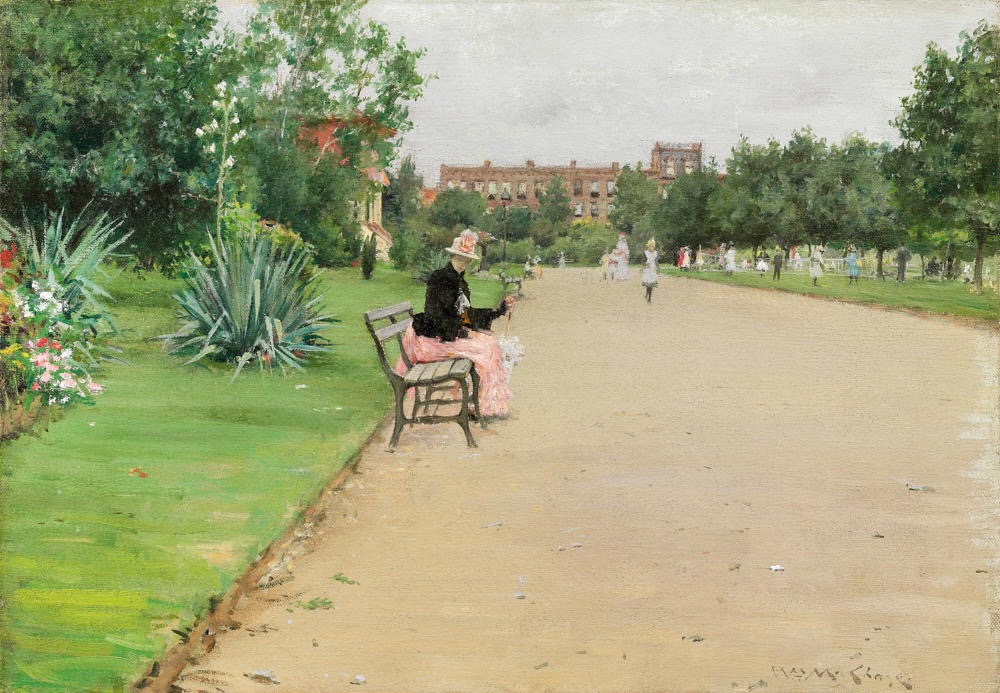 William Merritt Chase: A City Park (c. 1887)

" … knowing that probably nobody will notice."
—

Like every writing week before, this one seemed unique. I fear I might have wandered too close to solipsism, as most of my stories seemed more about me than about Publishing. Still, I'm approaching a singularity where the distinctions evident at the start of this series become relatively meaningless. After nearly a quarter's investigation, what once seemed unquestionable should properly find itself open to question. I recognized the guy who showed up to work wounded, as I knew well the one questioning whether he'd encountered a knell or just another diverting story to tell. I made contact with a publisher—warts and all—and noticed that I had been listening to myself thinking before sharing those thoughts with my reading audience. I admitted falling in love with my latest manuscript before ending my writing week with a 20YearJob. Like every writing week before, this one was unique. Thank you for following along!


©2023 by David A. Schmaltz - all rights reserved