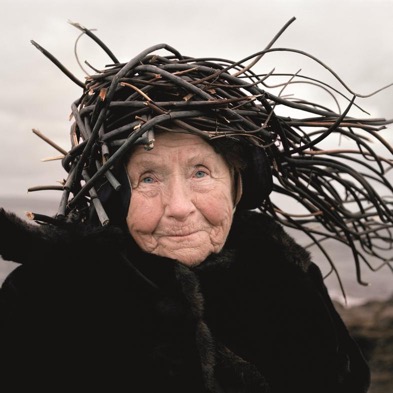 "My present wealth stands atop almost endless reconsidering."

You makes yer choice and takes yer chances. Beginning, one never knows where their journey might end. The best of intentions (as if anyone could discern 'best' from any preliminary set of choices) won't guarantee much more than a temporary cessation of stasis, if that. One moves toward a presumption of forward, hoping that purpose might somehow emerge from the cloud of initiation. "Here we go again," I subvocalize, though I know this start won't qualify as a do-over or even a genuine new beginning. This tension seems familiar, though, and a certain reassurance accompanies it. I've grown increasingly familiar with the unfamiliar, and even the completely novel carries some patterns I recognize, or imagine I recognize, from some time before.

I proposed Reconsidering as the underlying theme of my considering this quarter. I was at the time teetering on the forward edge of Christmas, beginning my annual poem cycle, uncertain of my capacity to complete the blessed damned thing, as usual.
Slip over here for more ...