18 11, 07 17:38 Filed under:
Work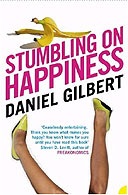 Contrary to what most experts might say, real progress rarely involves smooth, upward curves. Real progress entails most every type of human experience, including stumbling, stopping, stalling, and even giving up.
Yes, even giving up. We're not nearly as clever as we might hope to be when it comes to designing our roadmaps into the future. Success stories are written ex post facto, after the success has been realized. Of course they might hope to explain what one should do beforehand to engineer success, but they would have to have been written beforehand, then result in success, to be credible testimony. Slip over here for more ...