19 03, 21 04:07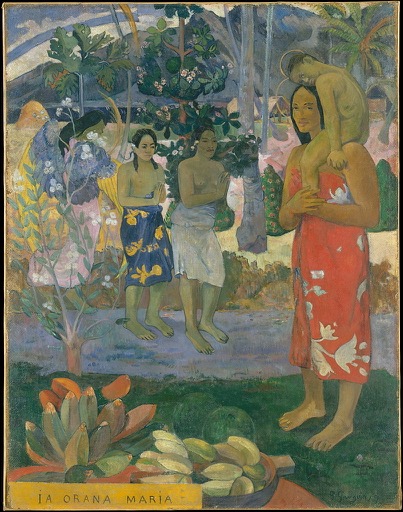 Paul Gauguin: Ia Orana Maria (Hail Mary) (1891)
"I doubt that I could have not accomplished it without your presence."

Had I been watching the calendar over the last week, I could have prepared for today being the last day of Winter, but I was not watching. Distraction seems a great and glorious gift capable of producing pure magic. In those rare moments when I lift my head up from my work, I might catch glimpses of myself, but I've been spending the bulk of my days somewhere else. Our life here now seems as though it was holding us in suspension, as if we became an emulsion from which a SettlingOut seemed both inevitable and unlikely. Ten thousand and more elements had found their place here and we over time grew accustomed to the flavor. It started distinctly bitter but later turned sweet, then sour, never really settling on any one dominant profile. Now it turns savory, as the pieces which survived the over-long aging process finally start SettlingOut.

At the end of a meal, one settles up. Once arriving, one starts settling in.
Slip over here for more ...