31 07, 12 03:44 Filed under:
Life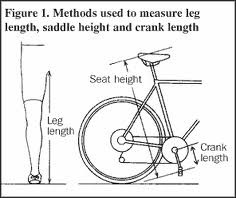 The problem, I find, with riding Amy's "girl's" bike has nothing to do with crossing some culturally-induced gender line. Her bike's just uncomfortable to ride, even though it has more gears than I can practicably find. It feels somehow built wrong.

I adjusted the seat to compensate for my longer legs, making sure to find that sweet spot between over and under extension; and I think I found that spot. Still, when I started pedaling, something felt wrong. The circumference of the pedal circle seemed too short, restricted. I'd ridden bikes like this before and found them dispensing charlie horse cramps, achy knees, and sore hip joints. The only solution I've ever found to this difficulty has been to not ride those bikes.
Slip over here for more ...