Carless- Day Twelve -Dweeb On Wheels
25 07, 12 03:43 Filed under:
Life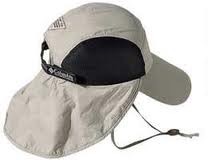 My bike is properly geared for downhill coasting, though the brakes squeal near the bottom of the steepest grades. That one gear gives me some uphill work. I walk it up any grade greater than gentle. No, I don't wear a helmet, though I know I should. I don't have one to wear.

When we decided to go carless, Amy asked if I needed a new bike as we waited at the bike shop while her twelve speed got a check-up. I admit that I was attracted to a fine, new ten speed, and almost saw myself sinuous and slick, a 'real' urban biker, but I demurred. "Nope," I replied, "the one I've got seems to be working fine."
It's a 1963 Schwinn American. $62.50 brand spanking new in 1963. Still looking sharp.
Of course I look like a dweeb coasting around this small town. I usually wear a havelock, aviator glasses, and Converse All Star lowtops rather than silly spandex and those plug-in shoes. I might not be very aerodynamic, but the sweat blows off me pretty efficiently, and that's closer to my purpose riding my bike. It's cooler than walking on sweltering days, even if my profile falls squarely within the nerd range.
Went to look at a house four blocks away from this one we're having to vacate, and I rode the bike, squealing down the hill. Stopped by the library on the way to drop off a couple of books, then zoomed the wrong way down a short street to avoid a busy one, checked traffic and merged across, pulling up on the sidewalk in front. I introduced myself to the tenant as I locked my wheels to the front sidewalk railing. Later, I noticed the landlords eyeing me as I dug into my pocket for my keys. "I wondered who'd left that bike there," the landlady smiled. "You look real Takoma Park." Dweebish qualifies here. Might have found the Villa Vatta Schmaltz East 2.0.
©2012 by David A. Schmaltz - all rights reserved