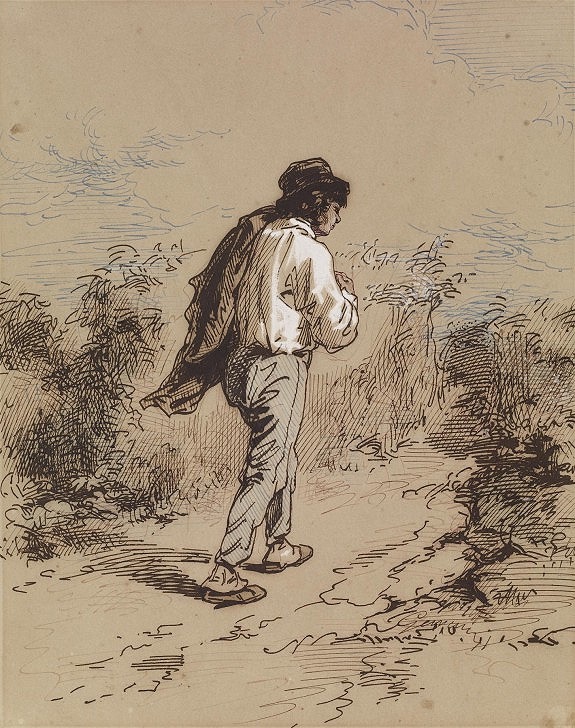 Paul Gavarni: Man Walking (circa 1852-1866)
" … winning non-existent races, going places."

Back in the seventies when I began my second career, I still believed in the predictive powers of assessment surveys. Often advertised as psychological tests, whatever that might have been (which they weren't), they claimed to be capable of assessing what sort of a person you might be, for purposes of matching natural inclination to specific job situations. An employer, for instance, would not want an egghead in a meathead job because the egghead might over-think everything rather than mindlessly comply with directions. A popular "tool", as they were referred to, designated some individuals as Ds, or Drivers. My primitive conception of leadership at the time encouraged me to think of the Drivers as the real leaders and the others, the nurturers and philosophers and analysts as somehow further down the pecking order and therefore not really leading. I found that if I answered the survey questions not as I knew myself to be but as I aspired to become, I could easily score as a nearly perfect Driver and thereby reinforce my primitive notions of leadership while also satisfying myself. I reported to a wiley boss who saw right through my ruse without challenging me on it. She figured, I guess, that I'd best teach myself different if I was ever going to amount to much.

And so I fancied myself a Driver.
Slip over here for more ...