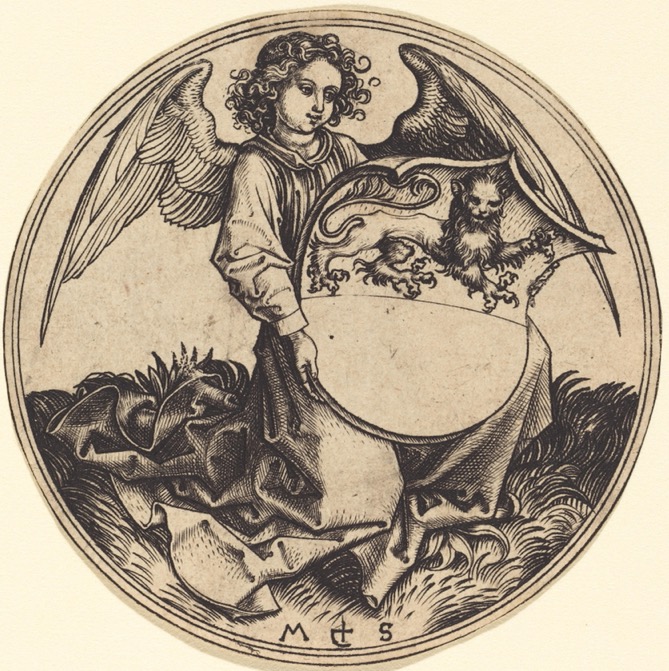 Martin Schongauer: Shield with a Lion, Held by an Angel (c. 1430/50)

" … I'm good to go again, together."


As the lineman from the power company wrapped the power line running in front of the slice of wall I intended to paint, I caught myself thinking back to my first pass repainting that wall. It was a truly different time and place, before The Muse and I went on exile. Work was scarce so I decided to do something about the most embarrassing wall on the place, the South-facing one that someone in the past had attempted to save by very nearly destroying it. Rather than gently smooth the weathered surface. the perpetrator had liberally smeared silicon caulk all over the hundred year old siding boards, creating a truly terrible mess. Silicon easily fouls sandpaper, possess an extremely high kindling temperature, and a lifespan of something around fifty years. I ultimately had to tease that stuff out of the wood with an extremely anemic heat gun while suspended from a makeshift ladder-supported scaffold of sorts, a mushy old plank I'd borrowed for the purpose. This through the hottest part of a summer. I labored in tortured isolation.

I can honestly say that I made that first pass all by myself.
Slip over here for more ...