16 12, 21 05:13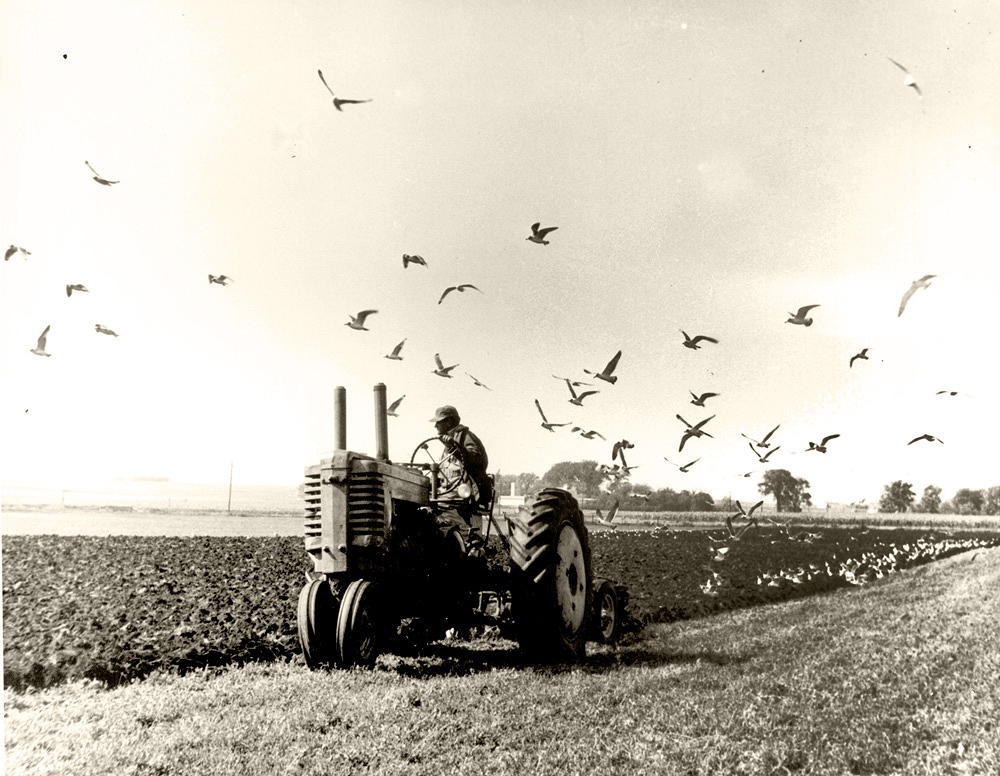 Gulls Following a Farmer on his Tractor, State Historical Society of Iowa (Date Unknown)
" … what else have we got to amuse ourselves with?"

The final few furlongs of Our Grand Refurbish seem to condense all the effort into a few remaining tasks, with each taking on the weight and importance of the sum of all the prior pieces. The final coat of paint goes on in Jovian gravity, heavy and dense. The last screw set seems to pierce stone rather than wood, the driver groans under the strain. Minutes no longer slip by, but crawl. The day seems too small to contain our aspirations for it and for ourselves. Kurt Our Painter puts his head down for a day of dedicated Tractoring, him seeming to possess a hydrostatic transmission with an amazingly low gear, capable of shoving his way through anything. His usual slow-motion Kabuki dance becomes, if anything, even more intense. He appears relentless, but effortlessly so. If the past few days have been short and slow, these next couple will might well turn endless.

A force propels us now, more pulling than pushing.
Slip over here for more ...