10 05, 13 05:34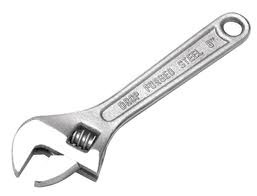 A certain fixation seems one of the inescapable collateral effects of a problem orientation. I'm easily seduced into trying to fix if I see every complaint as a problem. This preference easily degrades into a form of addiction, where I seek out problem situations so I can show off by big, shiny wrench.

I am rather proud of my wrench. And I'm encouraged by my many successes employing it. If I am not always the master of every difficulty, I am always the master of my toolbox.

I suppose enlightenment begins sometime after I realize that no wrench in my expansive toolbox fits the nut I'm convinced needs tightening, or when I begrudgingly accept that no nut exists for my wrenching to secure. Sure, I'll try the vice grips and even that antique Model T spanner I found at a barn sale, but they won't work, either. In frustration, then, wisdom might prevail.
Slip over here for more ...
06 05, 13 16:23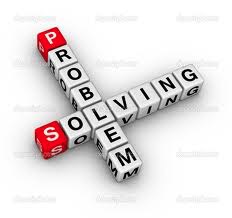 I'm declaring my last month sensitivity to 'leaversmith,' aka leadership, officially over. I doubt that I'll ever again be able to swallow the term leadership again without chewing and finding some surprising resistance there. My learning high-centers on the emerging conviction that I just gotta inject my own situational meaning into every invocation of that notorious 'L' word, otherwise, it's clearly meaningless. Over the past month, I've encountered hundreds of instances of 'leadership,' each one cloaked in a fuzzy reassurance, and meaningless without my more-or-less mindful intervention.

Friends have published books over the last month featuring the 'L' word in the title, but most offered helpful follow-up advice in their subtitles. Read carefully! I'm learning to slow down and chew before I swallow, even when—especially when—that meaning was supposed to be pre-conscious.
Slip over here for more ...