05 07, 19 04:07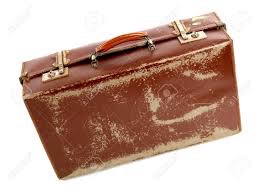 "We expect ourselves to behave like the fully functioning adults we know ourselves to be …"

The Muse and I have traveled plenty. We're not genuine World-class travelers, but we've managed to make our way anyway. Our relationship began during a period of rather intense business travel, which we always managed, in the spirit of any fresh relationship, to make into net pleasurable excursions. A week in Winston-Salem rivaled a week in Rome, for we were younger then and so deeply in love. We learned our ropes, our RulesOfTheRoad under perhaps the most positive conditions. We learned not to take much of anything that happens very personally, for grudgy effects could sour an otherwise delightful experience. Stuff happens, inconveniences conspire, it's nothing more than their nature, but we never agreed to become pawns to their conniving games and always managed to have a vote in every outcome. We noticed early on that some people seem to travel for the pure aggravation it provides in their lives. Listening to their travel stories seemed like listening to a particularly vengeful prosecutor talking himself into filing a viscous bill of particulars. Flights arrived late. Hotel reservations lost. Dinners uneatable. Of course these minor distractions happen to everyone who deigns to move beyond the secure confines of home, but none of them amount to the stuff anyone should aspire to make into a Federal case. We early on decided that these amounted to nothing much more than plot twists and need not ever very deeply influence the quality of any outcome. So we arrived hours later than planned? We call this sort of occurrence a So What?.

We do have a few rather hard and fast rules which we intend to help ensure domestic tranquility.
Slip over here for more ...